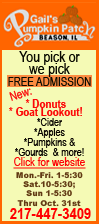 The discounter also is expected to offer a peek into its winter holiday strategies and a look at plans for capital spending.
The world's largest retailer announced in August that its second-quarter profit rose 5.7 percent, and it raised its outlook for the year based on strong international sales growth and its cost-cutting efforts.
Business has improved steadily at Wal-Mart's Sam's Club warehouse stores, but the company hasn't been able to stop a two-year sales slump at its U.S. Walmart stores, which account for 62 percent of its total revenue. The company says the weak U.S. job market and other economic woes are straining its core low-income shoppers.
Wal-Mart is a key barometer of U.S. consumer spending, which makes up 70 percent of the economy, including such major expenditures as health care. The retailer rings up nearly 10 percent of all nonautomotive retail dollars spent in the U.S. so any details about how its shoppers are buying everything from cereal to clothing will offer clues about where the economy is heading.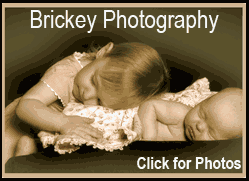 Wal-Mart has promised to reverse nine straight quarters of declines in the key metric of revenue at stores open at least a year by the end of the year. The comparison has fallen less steeply in recent quarters as U.S. customers respond to its turnaround strategies, including changing its merchandising after customers complained about their favorite brands and products disappearing from store shelves.
Wal-Mart started restocking thousands of products scrapped in an overzealous bid to clean up its stores; it stopped using gimmicks like slashing prices temporarily on select item; and it returned to its "everyday low price" strategy, the bedrock philosophy of founder Sam Walton.
Keith Goddard, CEO of Capital Advisors, an investment management firm, said he'll be looking at how Wal-Mart's price strategy has affected its profit margin.
"Wal-Mart had lost the perception that they had the lowest prices in town," Goddard said.
As shoppers paid less for gasoline in recent months they should have been able to spend more on discretionary purchases like home accessories, analysts also said.
"My expectation is it will be good news," said Madison Riley, managing director at Kurt Salmon, a consulting firm. "I think their efforts are gaining traction."
Wal-Mart's shares have risen almost 6 percent since mid-August and 2 percent since the beginning of the year. They are hovering near $55 as investors become more hopeful.