By early afternoon in Europe, benchmark crude for November delivery was up 70 cents at $86.51 a barrel in electronic trading on the New York Mercantile Exchange. The contract rose 40 cents to settle at $85.81 in New York on Tuesday.
In London, Brent crude was up $1.23 to $111.96 a barrel on the ICE Futures exchange.
The euro gained on the dollar after the release of fresh data showing that industrial production in the 17 countries using the common European currency rose unexpectedly in August, easing concerns that the region was heading back into recession in the third quarter.
A weaker dollar tends to lift the price of commodities such as oil by making it cheaper for investors holding other currencies.
The euro was up to $1.3806 from $1.3669 late Monday in New York, while the dollar weakened to 76.58 yen from 76.66 yen.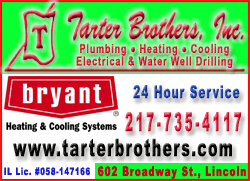 The Paris-based IEA said it was now expecting global demand to rise to 89.2 million barrels a day this year -- 1 million barrels more than in 2010 -- and to 90.5 million barrels a day in 2012. Compared with last month's forecasts, these revisions were lower by 50,000 barrels a day for 2011 and by 210,000 barrels a day for 2012.
"This month, our supply-demand balance for 2012 remains largely unchanged, with markets being swayed by both economic news from the eurozone and reports of recovering Libyan oil supply," said the IEA's monthly oil market report. "Both factors remain highly uncertain, but will shape market dynamics over the next 18 months."
Markets also awaited corporate earnings reports that could shape views on the strength of the U.S. economy and likely demand for crude.
Alcoa Inc., the largest U.S. aluminum producer, reported third-quarter net income that fell far short of analyst forecasts. The company said demand from Europe dropped sharply in the July-September period, which helped pull down the price of aluminum.
Alcoa is the first company in the Dow Jones industrial average to report third-quarter results. Later this week, food and beverage producer PepsiCo Inc., investment bank JPMorgan Chase & Co., and tech giant Google Inc. are also scheduled to announce earnings.
Investors will be closely watching to what extent a slowing global economy may have undermined corporate profits and what companies forecast for coming quarters. Analysts expect earnings from S&P 500 companies to rise about 12 percent from the same period last year, according to data provider FactSet.