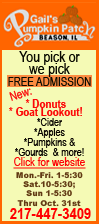 The banged-up Detroit Tigers are teetering but still standing, thanks to Martinez, Miguel Cabrera and another pivotal performance on the mound by Doug Fister.
"You know what? This is us," Detroit manager Jim Leyland said. "We are what we are. We've been doing this for the whole year, and we're going to either win this thing or go down with what we got."
Fister again delivered a strong start in a game Detroit needed and Cabrera homered and had a tiebreaking double to lead the Tigers past the Texas Rangers 5-2 Tuesday night in Game 3 of the AL championship series.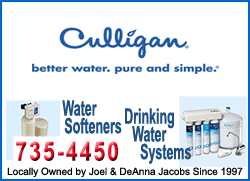 Martinez homered in the fourth to tie the score at 1, hurting his ribcage in the process. He stayed in the game and has every intention of being in the lineup Wednesday when Detroit will try to even the series.
"The only way I'm not playing is if I wake up dead," he said.
Detroit dropped the first two games in Texas before turning to Fister, who won the decisive fifth game of the division series at Yankee Stadium last week. He was sharp again, allowing two runs and seven hits with no walks in 7 1-3 innings.
Jose Valverde, after tossing a season-high two innings the day before, worked around a leadoff double in the ninth for his third playoff save. He got some help from Cabrera, who made a diving play at first base.
Matt Harrison starts Game 4 for Texas against Rick Porcello -- both went 14-9 this season.
"It's going to be a long series," Cabrera said. "Nobody (said) it's going to be easy. You've got to be patient."
Rangers third baseman Adrian Beltre fouled a ball off his left knee in the fourth and hobbled the rest of the night. X-rays were negative and he has a bruise.
Cabrera's double in the fifth put the Tigers ahead 2-1 and he added a towering solo homer in the seventh.
Jhonny Peralta also went deep for the Tigers and Austin Jackson broke out of his postseason slump with three hits, including an RBI single.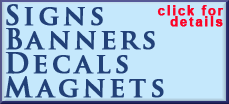 Texas right-hander Colby Lewis, who entered 4-0 in five postseason starts, allowed four runs and eight hits in 5 2-3 innings. He struck out six and walked two.
"He throws strikes and every now and then he's going to give up some long balls. I thought it was a pretty good ballgame," Rangers manager Ron Washington said. "He kept us in the ballgame. It was Fister that did the job out there tonight."
Stung by Nelson Cruz's game-ending grand slam Monday, the Tigers returned home hoping to shake out of their offensive funk. They fell behind 1-0 when Fister allowed three consecutive singles to start the game, but the 6-foot-8 right-hander held the Rangers in check after that, even striking out Cruz for the third out of the seventh as the towel-waving crowd at Comerica Park roared its approval.