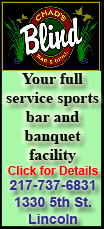 Rob Sloan initially described claims that he cheated in Sunday's Kielder Marathon near Newcastle as "laughable," but was forced to admit his transgression following an investigation.
Organizers say the 31-year-old former army mechanic dropped out of the race at the 20-mile mark, only to hop on a bus and emerge from a woodland area in the final stages to make the podium. His time was given as 2 hours, 51 minutes -- 21 minutes faster than his previous best in the race.
Dave Roberts, one of the marathon organizers, condemned Sloan on Wednesday, saying "it's as bad as drug-taking in my book."