The jokes aren't flying from the coach as they did in his first two seasons, and the juicy sound bites might be a bit toned down and not as frequent. Suddenly, the NFL's biggest bunch of chatterboxes is strangely silent.
A losing record and a humbling three-game road skid can do that to even the loudest of teams.
"It's a 100-percent fact that each team is going to have to deal with adversity," Ryan said Monday. "And this is our opportunity."
The Jets (2-3) are coming off a 30-21 loss to the rival Patriots, a game that left many players searching for silver linings and encouraging moments. All that Super Bowl stuff and the big, brash talk? That's for another time. It's now all about their must-win matchup -- yes, even this early in the season -- with the winless Miami Dolphins next Monday night.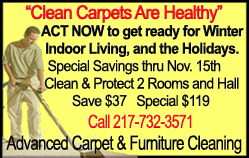 "There can be a lot of titles for this game," nose tackle Sione Pouha said. "But for us, it's the next game and a game we've got to win."
Ryan and the players are saying all the right things, at least publicly, and using all the cliches in the book to try to convince everyone that this team is not on the verge of falling apart. In a quick but light moment, Ryan opened his news conference by saying he was a couple of minutes late because he was locked out of one of the facility's doors and jokingly wondered if it was some sort of message.
That's the Rex Ryan most are used to seeing in the daily 20-minute yuck fests disguised as news conferences.
There just hasn't been a lot to laugh about so far this season, between the defensive lapses, sloppy plays, poor performances by quarterback Mark Sanchez and inconsistent game plans on offense. There was even a report -- which the team, Ryan and players supposedly involved vehemently denied -- that the wide receivers are unhappy with offensive coordinator Brian Schottenheimer. Ryan even reiterated his support of Schottenheimer, saying he feels "great" about him.
But it all has many wondering if the Jets' locker room is one more loss away from being an extremely uncomfortable place to be.
"This team is not going to (break) just because we're 2-3 right now," Ryan said. "That's when you get stronger. That's when you come in together and you build character. This is a resilient bunch. I'm telling you, we'll see. I believe in this football team."
That might be because Ryan and the Jets have been in this position before. In fact, New York has gone through difficult stretches in each of Ryan's first two seasons only to rebound in the end and make it to the AFC championship game both times.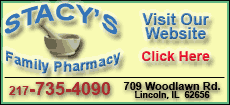 "We're a team that's built to keep on swinging," Pouha said, "no matter what the situation or circumstances might be."
In Ryan's first season, as he has often reminded everyone during the last few weeks, the Jets had not one but two three-game losing streaks and became the first team to make the playoffs under those circumstances.
Last season, the Jets constantly dealt with off-field issues -- filming "Hard Knocks," the treatment of a female television reporter, Braylon Edwards' drunken-driving arrest -- and lost three of their last five games before rolling through the playoffs.