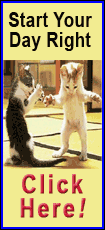 If the whole thing felt preordained long ago, well, that's because it was -- but not by the guy you might have in mind. Credit for that belongs to former Broncos coach and failed wunderkind Josh McDaniels.
McDaniels lacked head-coaching experience and was just 32 when he was hired in 2009. Yet owner Pat Bowlen and his advisers were so confident in the Bill Belichick disciple that they doubled down and made McDaniels the de facto general manager as well. In short order, he chased away Jay Cutler, a perfectly serviceable quarterback, then traded away three draft choices the next year to make Tebow a first-round pick and heir apparent. Then McDaniels went to work wrecking the rest of the roster, leaving behind as his legacy plenty of chaos and a 4-12 season -- the worst in franchise history.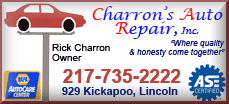 Fox knew all that when he took the job. So did former Broncos hero John Elway when he signed on as team president. They knew this day was coming even after Tebow failed to win the job -- maybe even the backup QB job -- fair and square in training camp, and long before fans started chanting his name near the end of games and threatened to plaster their campaign on billboards around town. Why Fox was determined to let it drag on for another day is anyone's guess.
"The way we'll operate is we'll communicate with the people involved and the team long before we announce it to you guys," he told reporters Monday. "So, that won't be happening today because we don't see the team until tomorrow."
Fox had said everything was "up for discussion" after Tebow came on in relief Sunday of starter Kyle Orton and sparked a listless Broncos team to within a last-gasp pass of coming back against the San Diego Chargers. Tebow cobbled together two quick scores against a prevent defense, pumping his fist and breathing fire into his teammates and fans, and effectively ending any real discussion. Never mind that backup quarterbacks playing well late in losing efforts happens all the time, or that Tebow also fumbled three snaps from center in that brief relief appearance. The Broncos have a bye week to work on that before traveling to Miami for their next game Oct. 23, and as often happens at various moments in Tebow's career, the extra week to study the Broncos playbook is hardly the only star aligned in his favor.
Because the Dolphins have trouble filling their stadium in good times -- they're winless at the moment -- someone in the marketing department decided last summer to stage a promotional event called "Gator Day" at Sun Life Stadium on that very Sunday. The idea was to honor the University of Florida's 2009 national championship team and coax a few alums into buying Dolphin tickets, too. That's because they all remember who won that title in that very stadium two years ago. A guy by the name of Tebow.