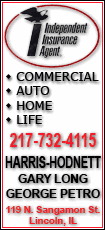 He ensured that the pennant will be decided at Miller Park.
"Just to be able to get another opportunity to pitch again was important," Wolf said after outfoxing the St. Louis Cardinals for seven innings of a 4-2 victory in Game 4 Thursday night. "It's kind of a weird word, but it's redemption to go back out there."
Ryan Braun had two hits and an RBI, giving him a .471 average (16 for 34) with two homers and nine RBIs in the postseason. Jerry Hairston Jr. doubled twice with an RBI plus a nifty slide at the plate to avoid a tag.
The Brewers ended a three-game road losing streak this postseason, and an eight-game slide dating to the 1982 World Series opener at St. Louis.
"Eight? Oh, like in '82?" Hairston said. "Come on, man. I guess we can blame them for most of those losses, right?"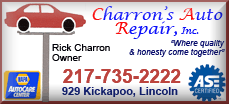 Wolf ended a lengthy drought of his own -- before Thursday, his 342 starts without a postseason victory were the most among active pitchers. Game 4 loser Kyle Lohse moves to second on the list at 298 starts, trailing only Ted Lilly's 318.
The Cardinals were fooled by an assortment of off-speed stuff, with some pitches as slow as the mid-60s. Wolf retired 13 of the last 15 he faced, the lone damage coming on homers by Matt Holliday and Allen Craig.
"He wasn't overthrowing," catcher George Kottaras said. "He was pitching a lot more, keeping hitters off balance and throwing his breaking ball for strikes early.
"When he does that, he's very successful."
It was a huge improvement from Game 4 of the NL division series at Arizona in which Wolf surrendered seven runs in three innings of a 10-6 loss. Wolf said Game 5 was the "most stressful game I've ever watched in my life."
"You know, I'll be honest with you, the day after the Diamondbacks start I didn't eat or shower," Wolf said. "I don't know if they call that depression, but it was tough to swallow.
"So I was just really happy that we came through."
Francisco Rodriguez allowed a hit in the eighth and John Axford finished for his second save of the series and third this postseason.
Jaime Garcia faces Zack Greinke for the second time in the series in Game 5 Friday night. Either way, the NLCS will be decided in Milwaukee.
"Our fans are unbelievable," Hairston said. "That being said, the Cardinals are a great team no matter where you play."