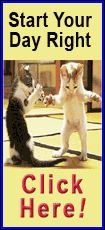 When Justin Verlander began to struggle, a fluky bounce helped extend their season.
Verlander kept Detroit in the game with a gutsy effort, and Miguel Cabrera put the Tigers ahead with a sixth-inning grounder that hit third base before bouncing down the line for a double. Detroit held on for a 7-5 victory over Texas on Thursday that cut the Rangers' lead to 3-2 in the AL championship series.
"We were lucky, but we need lucky times right now," Cabrera said.
The Rangers get another chance to reach the World Series for the second straight season in Game 6 Saturday night in Texas. Derek Holland will start against Detroit's Max Scherzer.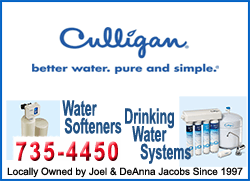 Cabrera's hit was part of a sudden cycle in the sixth. The Tigers turned a bases-loaded double play to keep the score tied at 2, then opened the bottom of the inning with a single, double, triple and homer -- in order -- to take a 6-2 lead.
It was the first time four consecutive batters on one team hit for a "natural" cycle in a postseason game, according to STATS LLC.
After building a five-run cushion, Detroit held on despite Nelson Cruz's record fifth home run of the series. With closer Jose Valverde unavailable for the Tigers, Texas cut it to 7-5 in the ninth and had Cruz on deck when Phil Coke retired Mike Napoli on a game-ending groundout with two runners on.
Coke got five outs for his first career postseason save.
After using Valverde and Joaquin Benoit for three straight days, Detroit manager Jim Leyland announced before Game 5 that neither reliever would be available. He was hoping to make it through the day with just Verlander and Coke, and that's exactly what happened.
"Well, it's what we said before the game. So it gave everybody a chance to get all their second-guessing ready about it," Leyland said. "That's just the way it had to be today. We talked about it before the game and we did exactly what we felt we had to do to give ourselves any chance to win the series."
Delmon Young hit two of Detroit's four homers.
The Rangers were the ones who seemed on the verge of breaking the game open in the sixth, loading the bases with one out. But then Ian Kinsler hit a grounder right to third baseman Brandon Inge, who merely had to step on the bag and throw to first for a double play.
Ryan Raburn led off the bottom half with a single, and what looked to be a routine grounder by Cabrera bounced high off third base and down the line, putting Detroit ahead 3-2.
"I have that bag in my office right now. And that will be in my memorabilia room at some point in my life, I can promise you," Leyland said.