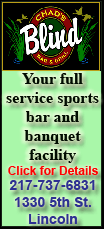 That day, when owners and players are scheduled to meet with a federal mediator, is a "really big deal," he added.
Owners will then open two days of board meetings Wednesday, and without an agreement to bring them, Stern believes further cancellations are coming.
"Right now, Tuesday, Tuesday, Tuesday, just before my owners come into town, having brought in the labor relations committee and Billy (Hunter) having brought in his executive committee, it's time to make the deal," Stern said Thursday. "If we don't make it on Tuesday, my gut -- this is not in my official capacity of canceling games -- but my gut is that we won't be playing on Christmas Day."
Stern canceled the first two weeks of the regular season on Monday when the sides couldn't reach a deal before a deadline he had set.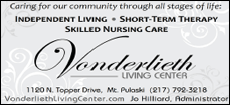 Christmas is traditionally the first big day of the NBA season. This year's three-game schedule features the NBA finals rematch between the Dallas Mavericks and Miami Heat.
The sides will need to act quickly to save it. The talks have stalled over the structure of the salary cap system and the division of revenues between owners and players.
They will meet Tuesday with George Cohen, the same mediator who tried to resolve the NFL's labor dispute months before it eventually ended.
Asked if Cohen had the ability to move the sides toward a deal, Stern said: "I'm hoping he does because I think that if we don't make a deal by the time my owners meetings come in Wednesday and Thursday, after we've met with the mediator on Monday and then met with each other on Tuesday, then I despair.
"Because we will have lost two weeks for sure on our way to losing more games, offers will get worse, possibly on both sides, and the deal's going to slip away from us, as may the season," he added. "So this is the time to make a deal."
In a separate interview with NBA TV, Stern said he thought one was in reach Monday. The sides met for more than 12 hours over two days before talks broke down, and he says despite frequent meetings lately that "we aren't making any progress."
"How many times does it pay to keep meeting, and to have the same things thrown back at you?" Stern said. "We're ready to sit down and make a deal. I don't believe that the union is. Hopefully by Tuesday, aided by the mediator, they'll be ready to make a deal. Certainly, I'll bring my owners ready to make a deal."
Hunter is meeting with players on Friday in Los Angeles. The union has balked at owners' proposal to replace their hard salary cap plan by making the luxury tax much more punitive. Players believe it would become such a deterrent to spending that it would essentially work as a hard cap.