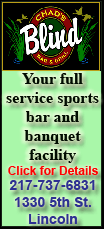 "It was huge for us as a confidence booster," said linebacker Dion Bailey, who had two interceptions. "We had to come out and show everybody that we aren't as bad a defense as everybody thinks we are. We held them to only nine points. It was huge today. We picked up our offense. Hopefully next week we're firing on all cylinders and we'll be dangerous."
Matt Barkley threw touchdown passes to Marqise Lee and Brandon Carswell for USC (5-1, 3-1 Pac-12), but was held to a season-low 195 yards against a mostly stout Cal defense.
That didn't matter because of USC's own opportunistic defense. After allowing 84 points and 946 yards the previous two games, the Trojans kept Cal (3-3, 0-3) off the scoreboard until late in the third quarter and doubled their turnovers caused this season with three interceptions and two fumble recoveries.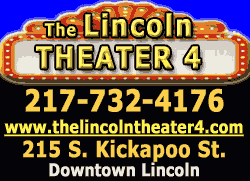 "We needed that," coach Lane Kiffin said. "It was much more important for this team to win like that and have a game like that for confidence after all the things our defense has been hearing about them, staff, players, everybody involved. To come out here and get five turnovers and harass the quarterback all game long was really good."
The main concern for USC was on the health front as the Trojans lost Lee to a right shoulder injury in the first half and leading rusher Marc Tyler to a shoulder injury in the third quarter. Kiffin did not know the extent of the injuries after the game.
Zach Maynard committed four of Cal's five turnovers -- surpassing the team's season total coming into the game -- and the Bears dropped their sixth straight conference game since late last season. Cal is off to its worst conference start ever under coach Jeff Tedford.
Maynard threw for 294 yards and ran for a touchdown and his half brother, Keenan Allen, had a career-high 13 catches for 160 yards but it wasn't enough to overcome the litany of mistakes.
"You can't beat a good football team like SC when you turn the football over five times, especially down deep in their territory," Tedford said. "There's no question there is some good things, but there are some things that absolutely need to be improved."
This series has been decidedly one-sided ever since Cal upset USC 34-31 in triple overtime back in 2003. The Trojans have won eight straight and it hasn't even been close of late with USC outscoring Cal 125-29 the last four years.
Cal fell behind 23-0 early in the third quarter before the offense finally got going, with Maynard leading the Bears to a field goal and then scoring on a 3-yard run with 6 seconds left in the third to cut it to 23-9.
But Maynard's third interception midway through the fourth quarter led to Curtis McNeal's 2-yard touchdown run that made it 30-9 with 5:14 remaining.
"They played lights out tonight, no doubt about that," Barkley said of his defense. "They really helped us out on the offensive side of the ball. ... We struggled a little bit on offense, but we protected the ball and they didn't. Ultimately that helped us come out on top."