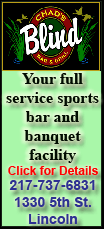 All 34 cars scheduled to participate in the season finale Sunday turned a few laps Thursday night on The Strip, a spectacle that turned one of the most famous streets in the world into a stage.
The brainchild of CEO Randy Bernard, IndyCar's run down Las Vegas Blvd. was designed to draw interest to the race at Las Vegas Motor Speedway and to a sport that's had sagging interest.
The 10-minute parade laps began in front of Bellagio's fountains and made a short run between Tropicana Blvd. and the Monte Carlo before heading off away from the bright lights.
Las Vegas Blvd. was shut down for one of the few times ever for the open-wheel showcase.