He says the unit is close to dominating opponents the way many anticipated even though it ranks among the league's worst at the moment and is a big reason why the reigning NFC North champions are in a big early hole.
Chicago (2-3) hosts Adrian Peterson and the Minnesota Vikings (1-4) on Sunday night, and it sure would help if the defense returned to form.
Briggs said he saw some positive signs Monday in a 24-13 loss at Detroit, though they again got burned for big plays on touchdowns by Calvin Johnson and Jahvid Best.
"We did a lot of good things; a lot of good things," Briggs said. "A lot closer to playing the style of defense that we want to play. The big plays might have shown; we gave up a couple of big plays that cost us the game. But looking over film we did a lot of good things."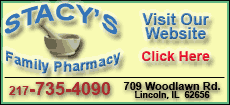 And he dismisses the idea that age is at the root of their struggles. Brings, along with Israel Idonije, Julius Peppers, Brian Urlacher and Charles Tillman, are all 30 or older.
"Ahh, I don't know," Briggs said. "I don't really have a comment for that. Call it want you want to. We've got a lot of young guys out there, too. We're not as old as we've been. We've got guys that are old, guys that are young, you mix it all together and you make it happen."
So far, what's transpired isn't good.
That they've struggled on offense this year hasn't been much of a surprise given the issues they had last season, but the way the defense has played is a bit stunning. With Pro Bowlers like Peppers, Urlacher and Briggs, the Bears were counting on an elite defense to help build on a run to the division championship and conference title game, but that's just not happening.
They're not getting the pressure up front. They're struggling in the secondary, with safeties Chris Harris and Brandon Meriweather expected to be benched in favor of Chris Conte and Major Wright, and it all adds up to some ugly numbers. The defense ranks 29th overall, 28th against the run and 27th against the pass.
Peppers isn't creating his usual problems, and he is now hobbled after spraining his left knee in Monday's loss.
"Julius will play," fellow defensive end Idonije said. "Whenever he's on the field, he's going to give 100 percent and contribute."
The defense struggled against Drew Brees and Aaron Rodgers while losing to New Orleans and Green Bay, got picked apart by Cam Newton and gave up 543 yards in a win over Carolina, and continued to get burned by the big play in Detroit.