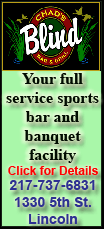 The inability to execute these basic fundamentals is a main reason why the Philadelphia Eagles -- a preseason favorite to reach the Super Bowl -- are off to a 1-4 start.
"A little review of the last game, it's real simple," offensive coordinator Marty Mornhinweg said Thursday, "we take care of the ball and we'll do a little bit better."
In a 31-24 loss at Buffalo last Sunday, the Eagles had 489 yards of total offense. But five turnovers, including one interception that was returned for a score, cost Philadelphia.
A week earlier, the Eagles had 513 total yards in a 24-23 loss to San Francisco. But they committed three turnovers, including a fumble inside the 49ers 35 in the final minutes.
Overall, the Eagles lead the NFL with 15 turnovers.