NYSE
Unilever PLC, up 80 cents at $33.48
The consumer goods company bought a big stake in a Russian cosmetics company, making it the largest skin care company in that country.
RailAmerica Inc., down 74 cents at $14.04
The short-line railroad operator said that freight carloads fell in September from a year ago to 65,551 from 72,833.
Navistar International Corp., up $2.83 at $41.51
Billionaire investor Carl Icahn bought a 9.8 percent stake in the military truck, bus and recreational vehicle manufacturer.
Pier 1 Imports Inc., up 50 cents at $11.44
The home furnishings company plans to buy back up to $100 million of its stock. It also said it expects a successful holiday season.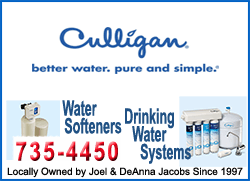 Nasdaq
Google Inc., up $32.69 at $591.68
The Internet search giant posted third-quarter earnings that beat Wall Street expectations. Revenue rose 33 percent to $9.7 billion.