Yet another round of spotless relief has a team that squeaked into the postseason on the final day one victory away from the World Series. Not bad for a team that's on its fifth closer, and Jason Motte remains unofficial in that capacity.
"We're just trying to win," Matt Holliday said after the Cardinals beat Milwaukee 7-1 on Friday night to take a 3-2 lead in the NL championship series. "He's (La Russa's) just trying to do whatever he can to win. If the spot calls for it, our bullpen's been incredible. They're really fit into roles and it's been fun to watch."
The Brewers helped out with four errors, one more than their high in the regular season, leading to three unearned runs against Zack Greinke (1-1).
"Obviously, we didn't make the plays behind him," said third baseman Jerry Hairston Jr., whose fielding error permitted two runs to score in the second. "We're going back home and hopefully we play great at home like we have the whole year."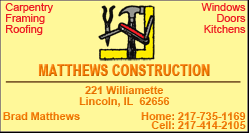 The Cardinals survived another short start by Jaime Garcia, who worked four scoreless innings but then got only two more outs. Garcia gave up two homers in the Brewers' six-run fifth in Game 1, and that was on the manager's mind.
"Well, there's a lot of conversation about Game 1 and how quickly they put some runs on the board," La Russa said. "We just notice. I'm not sure exactly what it is, maybe it's just a long season for a young guy."
Yadier Molina and Matt Holliday had three hits each for St. Louis, which ended an 0-for-15 slump with runners in scoring position on Molina's RBI double in the second and added two more when Garcia's grounder scooted through Hairston's legs.
Milwaukee's infield nearly had a cycle of errors, with second baseman Rickie Weeks and shortstop Yuniesky Betancourt also committing miscues along with reliever Marco Estrada. Weeks has four errors in the postseason.
"It's definitely not focus," manager Ron Roenicke said. "These games, we do have them once in a while. We had one a couple days ago. I'm confident we'll play a good game on Sunday."
The Cardinals won for the 14th straight time on getaway day, a run that began Aug. 7 in Florida. Players got another chance to chant "Happy Flight! Happy Flight!"
St. Louis can wrap up the series and its 18th NL pennant Sunday in Milwaukee. Edwin Jackson will start for the Cardinals against Shaun Marcum in a rematch of Game 2, won by St. Louis 12-3.
"I haven't really analyzed it, I try and stay in the moment, bro," Brewers slugger Prince Fielder said. "I'm not really looking back or forward, just trying to stay game to game. We have to win both of them but we've got to win first."
The NL winner hosts the World Series opener against Detroit or Texas on Wednesday night.
"We're having a good series right now and, hopefully, we can do it for one more game," Molina said.
Milwaukee had not made more than three errors in a game during the regular season, but the Brewers' sloppiness reached a near-record level. Milwaukee was one shy of the LCS record for errors in a game, shared by the 1974 Los Angeles Dodgers and 1976 New York Yankees, according to STATS LLC.
La Russa had a quick hook once again. Garcia opened with four scoreless innings, then allowed three hits and a sacrifice in a span of four at-bats in the fifth, with Corey Hart singling in a run. With two and on and two outs, Octavio Dotel struck out Ryan Braun.
Garcia said he hadn't been worried about facing Braun.
"I'm not afraid of anybody in the game," Garcia said. "If I think like that, I wouldn't be pitching here."