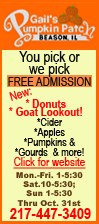 "That would be a good idea," Leyland said. "We've had him actually set up for some situations where we thought we could make the right pitch and get him out, but we really haven't done that."
While the Tigers haven't figured out how to shut down Cruz, who already has an LCS-record five home runs, they managed to extend the best-of-seven AL series and get it back to Texas.
The Rangers, still with a 3-2 series lead, can get to their second consecutive World Series with a victory in Game 6 on Saturday night.
On his last swing in Texas, before the series shifted locations, Cruz hit the first game-ending grand slam in postseason history. He had another 11th-inning homer in Detroit, a three-run shot in the only one of the three games the Rangers won there.
"When he gets going he's as good as any power hitter in the game," Michael Young said. "He's got that knack for big RBIs, and you definitely need those guys on your team."
Against the Tigers, Cruz tied Game 2 when he led off the seventh with a solo homer that chased Max Scherzer. The Detroit starter had retired 12 in a row following a double by Cruz, who was hit by a pitch near his wrist in the ninth and then hit his slam.
Cruz also chased Justin Verlander in Game 5 when he pulled a 100-mph 0-2 fastball that hit the left-field pole, just like his homer off Scherzer.
"I realize he's a good hitter and he's hot. Given that, you can't fear him. You have to go right after him," Scherzer said Friday. "Even though he's hot, if the situation arises, you might have to be more careful. My game plan, I guarantee you, going forward will be to be aggressive with him. "
Scherzer gets another chance Saturday night in a rematch of the Game 2 starters. Derek Holland, who didn't make it out of the third inning Monday, goes for the Rangers.
Cruz is having another powerful postseason only 3 1/2 years after being waived at the end of spring training, going unclaimed by any other team and being sent back to the minors by the Rangers.
"That period of time in Nelson's life, he hadn't arrived yet. You know, we all got to experience things before we finally make our way to where we want to be," manager Ron Washington said. "That certainly probably has done a great deal for Nelson to experience that and realize once he got here that he certainly have to figure out how to make the adjustments. And he's done that."
Cruz is now living up to his boomstick moniker that became common after an MLB 2K10 video game promotion last year, a season after he was second in the Home Run Derby.
"You just continue to say `Wow, this guy is really good'," said David Murphy, who as the No. 8 hitter usually is on deck when Cruz hits.
Yes, Cruz bats seventh in the Texas lineup, behind Josh Hamilton, Young, Adrian Beltre and Mike Napoli.
While the Rangers had an optional light workout late Friday afternoon at Rangers Ballpark that lasted less than an hour, the Tigers opted for some extra time at home before flying back to Texas after extending the series with a 7-5 victory Thursday.
Cruz wasn't in the clubhouse Friday when it was open to reporters, who were told the slugger was taking the day off along with center fielder Hamilton (left groin strain) and Beltre, who fouled a ball off his knee in Detroit.
But Cruz was later on the field and fully participated in batting practice.