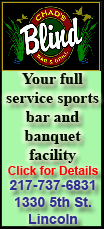 The embattled league's leaders have agreed on a plan to invite Boise State, Air Force and Navy as football-only members, and Central Florida to compete in all sports, after they double the exit fee for current members to $10 million.
Houston and SMU are likely next in line as full members as the Big East tries to get to 12 schools.
An official in the Big East, speaking on condition of anonymity because the conference had not authorized anyone to speak publicly about its plans, told The Associated Press invitations could go out as soon as next week.
The official also said Commissioner John Marinatto was in Cincinnati on Friday meeting with UCF's president and athletic director.
Conferences do not publicly invite new members unless they are confident those invitations will be accepted. But until the invites go out, nothing is a done deal.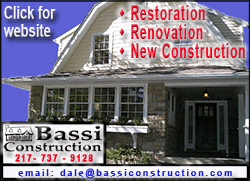 CBSSports.com first reported the Big East would invite Boise State, Air Force, Navy and UCF.
With 12 football schools, the Big East would split into two divisions and could play a championship game.
Boise State and Air Force, which is located in Colorado Springs, along with UCF's Conference USA rivals SMU and Houston, would give the Big East -- a league that started as a northeastern basketball conference -- four football schools West of the Mississippi River.
Houston athletic director Mack Rhoades said the school would have no comment on the Big East.
Temple, which plays football in the Mid-American Conference and is located in Philadelphia, also has been under consideration.
Big East officials made protecting the league's automatic bid to the Bowl Championship Series their expansion priority. That pushed Boise State, which is in its first season in the Mountain West Conference after a decade in the Western Athletic Conference, to the top of the Big East's most wanted list, along with the service academies.
The Broncos are 71-5 since 2006, finished 10th in the final BCS standings last season and at 5-0 seem on their way to a top-10 finish. Big East officials believe putting Boise State's record on the Big East's ledger when the BCS reviews which leagues should have automatic bids beyond 2013 should allow the conference to make the cut.
The Mountain West Conference does not have an automatic bid to the BCS. Nor does Conference USA.
Later Friday, those two leagues announced they would "consolidate" their football programs by 2013. Right now their are 22 teams in those leagues, 10 in the MWC and 12 in CUSA, but maybe not for long.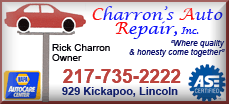 MWC Commissioner Craig Thompson said during a conference call Friday he has been notified by the leaders of Boise State and Air Force that they had been in contact with the Big East, but the presidents of those schools also participated in the league's unanimous vote to approve the merger with CUSA.
He said the merged conference creates stability and is a "viable option" for Boise State and Air Force, but he would not speculate on what those schools would do.
Conference USA Commissioner Britton Banowsky said the president of UCF took part in his conference's vote and that he and Marinatto have been in contact about Central Florida.
"I hope UCF will stay," he said. "But if a school feels like it's in a better situation somewhere else that's OK."
Both commissioners said they are having internal discussions with their members about possibly adding other schools.