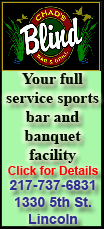 McGee and union president Derek Fisher both believe far more players are sticking together and staying strong as they head into a crucial week for the league's future.
And whatever Commissioner David Stern's gut is telling him about next week's meeting with a federal mediator, Fisher remains confident they can make a deal to save the season.
"My gut tells me that there's no way Commissioner Stern and the NBA would damage their business by making us miss a whole season," Fisher said Friday after a union meeting at the Beverly Hilton.
While Stern made another round of radio interviews postulating doom if a deal isn't reached quickly, Fisher and union executive director Billy Hunter briefed a group of roughly 30 players in Beverly Hills on the state of negotiations.
McGee left the meeting early, but made the biggest headlines at the valet stand when he described frank conversations among the players.
"There's definitely some guys in there saying that they're ready to fold, but ... the majority of guys are willing to stand strong," McGee said.
In a tweet, McGee later denied he said the words recorded by more than a dozen reporters. Fisher and the players who didn't leave early laughed off the brouhaha.
"The person that spent the least amount of time in the room has no ability to make that statement," Fisher said.
Still, the union's collective will is about to be tested by Stern and his owners, who already canceled the first two weeks of the regular season. Stern also said he believes there won't be basketball on Christmas, traditionally the league's biggest regular-season day, if a deal isn't reached next week.
"That's an arbitrary deadline just to throw out on Commissioner Stern's part," Fisher said. "We don't see it that way. That's just arbitrary, with no other purpose than to sway player sentiment."
Stern continued his radio blitz to disseminate a message undoubtedly directed more to his players than NBA fans, saying more cancellations could be announced next week if the sides can't reach a deal before two days of owners meetings begin Wednesday.
Stern also continues to push his insistence that the first mention of a 50-50 split came from the union, though it was players who ultimately rejected the concept.