"You don't think about it the same way," Wright said of his earlier playing days. "It's not a big deal. It's OK to have your head a little sore in training camp or certain things like that, and it's OK to kind of shake a little dizziness off, you take big blows or you see stars.
"But like I said, I have a newfound respect for the brain and what it does, just based off what I've felt."
Injuries, though, are nothing new to Wright.
Signed by New England in 2005 as an undrafted rookie out of Cincinnati, his first season was cut short by an ankle injury after 13 games, and a foot ailment ended his 2007 campaign after nine games. Despite registering 134 tackles and 15 sacks in 81 career games with the Patriots -- including one tackle and a half-sack against Miami in the opener -- four of Wright's seven seasons have ended with him on injured reserve.
"I respect Mike and his work ethic and his commitment for the team," Patriots coach Bill Belichick said. "He always tried to do the best thing for the team and always practiced hard, worked hard, did everything he could to come back from anything as quickly as possible, always wanted to do the right thing.
"He's very team-oriented, very professional, a good teammate, and I just feel badly for him the way the last two seasons have gone. He just hasn't an opportunity to do the things that he's worked so hard to do. But at the same time, it's a medical decision. We have to do what's right for him."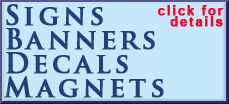 Wright feels lucky that the medical personnel did exactly that.
He knew immediately upon getting hit against the Dolphins that something was awry. The blow to the head, similar to the one that ended his season last year, caused him dizziness and commenced other symptoms that eventually developed into more of a problem than he had initially thought.
"I'm fortunate for Dr. (Thomas) Gill and (Patriots head athletic trainer) Jim (Whalen) that they kept me out of that game, because something that minor, guys can go back in all the time," he said. "So I'm very fortunate to have guys like that looking out for me."
Wright plans on remaining around the Patriots for the rest of the season, working out and supporting his teammates in the process.
"It's hard to pull yourself out of a locker room that you've been in for so long," he said. "I have a lot of friends in there, other relationships that I'm not ready to move away from right now."
He also wasn't ready on Friday to discuss whether or not his career is over.
"I think I'll make that decision with the doctors and the coaches after the season," he said. "Right now my focus is just getting everything better and going back to normal."