The Logan Correctional Center is currently on Gov. Pat Quinn's hit list of seven state-funded facilities across Illinois to be closed due to a lack of funding.

Recently Quinn's proposal to close Logan Correctional Center was stopped by an arbitrator, who said the closure would be in violation of the state's agreement with the union. However, Quinn is taking steps to have that decision overthrown.

Currently, the best plan for stopping the closure is to have Quinn's plan vetoed by state legislators, who will return to Springfield for their fall session later this month.

Thursday afternoon's march and rally was put on thanks to the joint efforts of Andi Hake at the Lincoln/Logan Chamber of Commerce and Michael Maniscalco of the Lincoln & Logan County Development Partnership.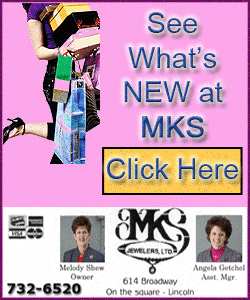 The march began at the chamber offices on Fifth Street. Led by Lincoln city police and fire departments and the rural fire department, masses of people -- all dressed in red "Save Logan" T-shirts -- walked Fifth Street to Pulaski and from Pulaski to the courthouse, chanting "Save Logan, Save Logan," the entire way.
Coming off of Fifth and North Logan onto Pulaski, the parade of marchers was three city blocks long.
On the courthouse steps on the south side of the building, Hake took the podium, calling out encouragement to the crowd as they continued to chant "Save Logan, Save Logan."
In a voice filled with emotion, Hake said, "Today I am very proud to be a part of this community." She went on to offer thanks to those who served on the committee to organize the rally, her staff and the chamber board of directors, whom she said allowed her to put everything else on hold so that she and her staff could concentrate on this effort.
Rep. Dan Brady of the 88th District and Sen. Bill Brady both could not attend but sent representatives from their offices to read letters addressed to the community.
Speaking on behalf of the Logan County Board was board member Jan Schumacher. She addressed the crowd, saying, "We know this is a real threat." She commented about the economic impact of losing business, then went on to talk about losing valuable parts of our community.
"You coach our summer baseball teams, buy things for our charity fundraisers, you sit next to us in church, and you rake the leaves for your elderly neighbors. You are a vital part of the community," Schumacher said.
She concluded: "We cannot sit idly by. We need to continue to be united, continue to fight, continue to be vocal, and the county board is right there with you."
Rep. Bill Mitchell of the 87th District was the next to take the podium.
"I'd like to bring Pat Quinn to Lincoln, Ill., and to tell him not only is this prison important to Logan County, it is important to keep those 1,900 inmates here," Mitchell said.
He commented on the lack of thought and proper planning, commenting loudly on the governor's plan to house Logan prisoners in the gyms of other, already overcrowded prisons.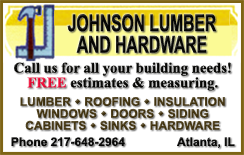 Donna Boyd was the next person to come to the podium. Boyd is the president of the chamber board of directors, and her husband is employed at the Logan Correctional Center.
Speaking on behalf of the chamber, Boyd commented first on Hake earlier thanking the chamber board for allowing her to make this event a priority.
Boyd said: "This is our priority. We have to stop this. For whatever it takes, we have to get it across that this is a bad move for Logan County, for Lincoln, for the state of Illinois.
"My husband Rod works there, but as I look out here, I see people, you are not all employees, but you understand," Boyd continued. "Our community is what it is because of every person here, every person wearing red today that couldn't be here, every person shouting on their Facebook page, 'Give'em hell,' and every person who said, 'If I could have one word, I would say stop.' Keep on what you're doing, don't give up, and if you think for a single moment it doesn't make a difference, you're wrong. For no matter what happens, you have impacted the lives of 357 people and their families. And I personally thank each and every one of you."
Henry Bayer, the executive director of AFSCME 31, commented on the damage of the close of the Lincoln Developmental Center, the loss of economic stability as well as the loss of those who were displaced. He reminded everyone that even though there was money for LDC, it ended up being closed anyway because legislators would not stand up for Lincoln. He said he wanted the legislators to stand up this time and pass supplemental appropriations to keep the prison open.
Dale Ridgeway, president of AFCME Local 501 of the Lincoln Correctional Center, spoke showing solidarity between the two prisons. He emphasized that some have been told that Logan's displaced workers would be offered opportunities to move over to Lincoln Correctional. He said the bottom line was Logan Correctional has 357 employees, and there will be room for maybe 30 to go to Lincoln.
He also said everyone needs to call the governor and demand to talk to the governor. "You have power, you have personality, you have value, (and) you have importance," he said.
Maniscalco was the next person to the podium. He began by leading the cheer of "Save Logan." He spoke to Mitchell, saying, "I know you invited him (Quinn) here, but if he won't come, we're going to him!"
He said the governor is trying to save $9 million, but by closing Logan it will cost our local economy $73 million. He shouted, "Are we going to let that happen?" When the crowd responded no, he called for them to call out louder, they did, and he encouraged them more, saying he wanted Quinn to hear it in Springfield.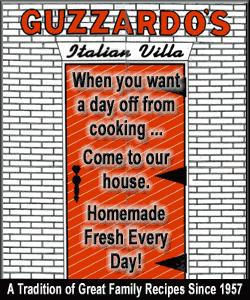 Shannon Kelly is the newly elected president of the AFCME chapter at Logan, replacing John Black.
Kelly told the story of Quinn-ochio, whose nose is growing because of his lies. Amid cheers from the crowd, Kelly recounted promises from Quinn before he was governor, saying he would not forget LDC. "He lied," Kelly said, "and his nose grew."
Kelly continued recounting misrepresentations from Quinn, each time qualifying that again the nose grew. He said, "Although Quinn-ochio may not understand the value of the truth, I do, and I'm sure you do too."
Sen. Larry Bomke took the podium and began by passing along regrets from Rep. Rich Brauer, who couldn't be at the rally due to a family commitment. "He wanted me to let you know he is with you," Bomke said, "and I know he is going to be voting with me in the next couple weeks to keep Logan open."
Bomke said he didn't believe Quinn would close Logan down.
"I can't imagine he has the intent of closing Logan, moving as it has already been said, prisoners to other facilities that are already overcrowded, and as it was said, if we were to do that moving them into gymnasiums, something catastrophic would occur that would cost the state of Illinois a hell of a lot more than keeping Logan open," Bomke said. "He's got to realize that, and I know that he does."
Bomke said that for him to say Quinn won't close Logan is not as good as hearing Quinn say it, but he promised he would do everything he could to see to it that Logan does stay open.
Lincoln Mayor Keith Snyder was the last person to take the podium. He said, "I want you to remember one number, the number one." He asked that everyone in the crowd who works at Logan raise their hand. Amidst cheers, he addressed those who did not, saying: "Before you leave here, I want you to tell them how much you appreciate what they do. And I want you to know -- everybody that works at Logan -- that as a community we stand as one behind you."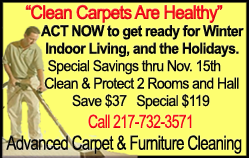 Snyder said the $73 million potential loss to the economy was scary to him as a mayor. He stood and looked across the street -- naming off the businesses across the street, from the offices in the Century Building, to Sherman-Williams, Glenn Brunk, the Arcade, Corey Leonard, Joe Ryan and on -- and said closing Logan would have an effect on all the businesses in Lincoln.
He also commented about the march from the chamber office to the courthouse, saying: "Walking down Fifth Street, we got to the top of the hill by St. Clara's and I turned around. To see that sea of red there, it was very emotional."
Snyder also said the turnout at the rally was large, but for the hearing coming up later this month, he hoped there would be three times this number at Hargrove auditorium on Oct. 26.
Hake ended by saying that currently there are about 5,000 signatures on petitions to keep Logan open, but she wants 15,000. She said in a county of 30,000, she felt the number was attainable. She encouraged everyone to sign and take sheets with them and collect signatures. Her hope is to take mounds of signatures to the hearing Oct. 26, and she said: "If I have to take a wheelbarrow, I will do it, and plop them down in front of our legislators and show them what kind of support we have."
The hearing on Oct. 26 is a function of the Commission on Government Forecasting and Accountability. The job of the commission in part is to collect information related to cases such as this, and report back to the General Assembly on the findings.
Illinois Code 25ILCS 155/1 defines the duties of the commission as follows:
"It is the continuing policy of the State in meeting the public needs to establish program priorities and to coordinate available resources to the end that the maximum benefits be produced efficiently and economically in a manner designed to encourage a strong, free enterprise economy in the State. To carry out this policy effectively, it is essential that the General Assembly be furnished with the most reliable and authoritative information available concerning economic developments and trends in this State and the operations of State Government."
The hearing scheduled for Oct. 26, beginning at 5 p.m., will be Lincoln and Logan County's opportunity to speak out regarding this closure to people who will report directly to legislators.
[By NILA SMITH]