When ALMH moved to its new site on the city's west side, the old facility was left standing empty. Though the building had historical and sentimental value to many in the community and looked good from the outside, the inside of the building, the heating and other vital parts of the structure were not in good repair.

On April 27, LDN published a letter from Dolan C. Dalpoas, president and chief executive officer of ALMH. In the letter he wrote:

"For the last 18 months we have engaged regional experts to find a new use for the old hospital. Our attempts have not been successful and there is no reason to believe the results of such efforts will change. This leaves us with a choice. We could do nothing and watch the building we care so much about slowly decay. Or, we could take action, do the right thing and raze the building. By taking this action we would create eight acres of new green space in the middle of a residential neighborhood."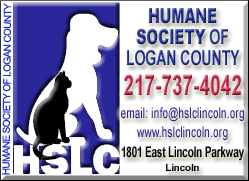 The hospital gave ALMH's former finance department building and property to the District 27 schools, and a half-acre of property went to St. John's United Church of Christ for use as additional parking and storage for the church. Another parcel, which was previously a parking lot across from the hospital, was given to the city to sell if they so wished.

When all was said and done, 3.75 acres was left, which in recent weeks, the hospital deeded over to the city of Lincoln.

Thursday evening Mayor Keith Snyder opened the meeting by saying the city has been having conversations with ALMH for several months about what to do with the green space created when the old hospital was taken down.

He indicated that in those discussions the idea of turning the green space into a health park had been well received by the hospital. He said there were no conditions attached to the gift from the hospital to the city, but that ALMH administrators were pleased with the idea of the creation of the park.

Snyder said that in addition to the gift of land, a second gift came from the Woods Foundation, which agreed to underwrite the cost of the development of a concept plan. With that gift, the city is able to have landscaping architects look at the property and design a park according to the wishes of the city. Snyder said the city has hired Kent Massie of Massie Massie & Associates of Springfield and Lisa Kramer of Prairie Engineers in Lincoln.

Snyder also said he has appointed a steering committee for the project, most of whom were in attendance at the meeting. Those members are Candy Letterly, Njere Berry, Todd Mourning and his young son Tate, Bill and Jean Gossett, Alderwoman Kathy Horn, Wayne Cox, Marsha Greenslate, and Roy Logan.

Snyder commented on Todd and Tate Mourning, saying he'd asked Tate to be involved because he is much younger and can see things from a kid's perspective.

Snyder also acknowledged that in attendance at the meeting were city council members Joni Tibbs and Jeff Hoinacki.

When Snyder turned the meeting over to Massie, the architect explained the purpose of the meeting was to look at various concepts and gather information from those in attendance about what they want their park to be.
Using a PowerPoint presentation, he walked through various components that could be integrated into the park. He said with the acreage being small, probably not everything he showed them could be used. It will be up to the committee, with the input of the community, to decide what is best.

He said the health park concept is still relatively new, but they are growing in popularity. In a health park a variety of components can be integrated, including walking paths, exercise areas with outdoor workout equipment, areas for physical therapy, open lawn space for Frisbee and other such activities, small court activities such as bocce ball, roller skating or ice skating, biking, age appropriate, exercise-oriented children's areas, nature observes and meditation areas, and picnic areas.

He also included that some parks choose to establish a memorial area as well, attributing or dedicating the park to something or someone.
Massie explained there is a lot of time invested in putting together a park. He said it would begin with a site analysis considering the size of the location, move into a graphic plan where the desired components would be incorporated into the space, and then it would eventually become a reality.

Lisa Kramer spoke briefly about the timeline of the steering committee, saying they would have monthly meetings to develop the conceptual plan, would have another public meeting in January to discuss the plan, and then present it to the city council in February of 2012.

With the plan completed, the next step will be to find the money to implement it. It was stressed that at this point there are zero dollars for the construction of the actual park. The project will have to be funded by grants. Kramer said there were grants available for this type of construction. She specified one grant that would be applied for had a submission deadline in March and another in July of next year.

When the floor was opened for discussion, audience members were asked to give their input. One member of the audience spoke about the need for something for toddlers. She said the city is blessed with parks, but there is very little available for the very young. She also noted there is a lack of facilities for the disabled.

Wayne Cox said he had talked to his wife, Dr. Melissa Cox, about what she as a doctor would like to see in the park. She had said there was a need for walking space, but she would like to see something that was short laps or intersecting trails where a person would be able to stop if they became overly tired.

As discussion continued, one person stood out as opposing the entire idea of a park. Ray Payne said he was concerned that the area is even being considered for another park in Lincoln. He said there were plenty of parks in town, and what the city really needed was more housing space. He argued all the features being discussed could easily be put into Memorial Park.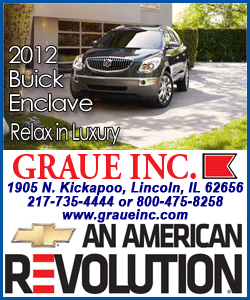 Snyder commented on this, saying: "This was a gift to the city, and we want to pay homage to that gift. We want to be good stewards of the site. It is a site that has been used for wellness and healing in our community for over a hundred years, first with the Deaconess Hospital, then Abraham Lincoln Memorial Hospital. We thought that a health park would pay homage to that site in a nice way."

In addition, Snyder said the city needs an additional place to promote health and wellness. Statistically this area has greater incidences of high blood pressure, diabetes and heart disease than the state and national averages.

Finally, Snyder said he felt the park would be an economic boost. He said studies are starting to show that people move to communities and stay in communities where there are recreational facilities and amenities.

Payne argued the city needs to be looking at bringing money in, not out. He said the city could sell the land and make money from it.
Snyder said there is a portion of the land given to the city that will be sold. That is the parking lot on the north side of Eighth Street that was also given to the city. Snyder said the lot will be sold, with the money possibly going toward the development of the park.

As the objections were being addressed, audience members also contributed to the discussion. One said the parks in the area now, such as Kickapoo, do not have wheelchair-accessible trails. It was also noted the Eighth Street location is in the heart of a residential area and close to several schools.

Massie also interjected that in every community there is a need for different parks with different types of activities.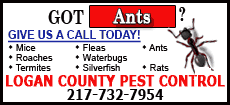 Njere Berry wondered if everyone was getting too hung up with the word "park." She said in reality what the city is looking at is a health site. She said she thought they should take the word "park" out of the discussion.

Marsha Greenslate also commented, saying she saw a need for an outdoor facility in Lincoln, and she stressed that no community can have too many green spaces.

Payne said what he saw was thousands of dollars going out and nothing coming back in as a result, but Candy Letterly disagreed. She said she takes her family to a place in Bloomington that they enjoy. While they are there, she said they eat out, they may shop, so the bottom line is they spend money in Bloomington.

Massie agreed, saying these types of attractions can be revenue generators for any community.

The discussion between Payne and others came to an end when Payne got up and left the meeting. Soon after a few others followed suit, and the rest continued discussing features they would like to see in the health site.

As the meeting started to wrap up, items that were discussed included liability issues, use of solar lighting to save on energy costs, the use of recycled materials in the construction of the site, and the prospect of an outdoor ice skating rink.

Cox also talked about what he witnessed in a small community in Ohio. He said the town lost one of its largest employers, and there was a fear that people would leave. One of the assets the town had was a site similar to what is being discussed for Lincoln. He said it was an asset to the community because those who lived there left town to work, but they didn't leave town to live.

He concluded by saying: "Lincoln is not the industrial community it once was. We are a bedroom community. We need to offer things to people that will entice them to come live here. That is what will generate revenue."

Others agreed, and Massie offered a final comment: "This is an interesting time of change as far as what people are looking for as far as lifestyle and quality of life." He went on to say that in rural Illinois, communities are competing with communities, and those that do not progress, vanish.

[By NILA SMITH]