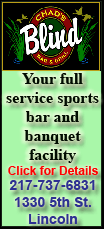 On Sunday, IndyCar drivers got a harsh reminder when the worst happened to one of their own.
Two-time Indianapolis 500 winner Dan Wheldon died when his car got caught up in a 15-car pileup, sailed over another vehicle and smashed into a catch fence at IndyCar's season-ending race at Las Vegas Motor Speedway.
"Things happen in this kind of racing," said Wade Cunningham, also caught up in the wreck. "It's so close. Not much room for error. I was near the front of what caused all this, so I'm not thrilled about it. At this point, whose fault it was is kind of immaterial."
The green flag had barely stopped waving when disaster struck.
Wheldon, driving from the back of the field for a chance at $5 million, was moving through the pack when he drove into a tangle of cars careening off each other in every direction.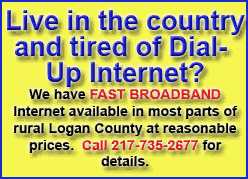 Unable to avoid the massive wreck unfolding before him, Wheldon clipped another car and went hurtling through the air, his car bursting into flames as it flew into a fence.
After just 11 laps, the race was over. Two hours later, track officials announced that Wheldon was dead. The Englishman was 33.
"One minute you're joking around at driver intros and the next, Dan's gone," said Dario Franchitti, whose wife, actress Ashley Judd, had to bring him a box of tissues. "I lost, we lost, a good friend. Everybody in the IndyCar series considered him a friend. He was such a good guy. He was a charmer."
With the speed -- close to 225 mph during practice -- and a crowded 34-car field, a big worry was aggressive driving early in the 200-lap race.
Chaos started when two cars touched tires coming around turn 2 and almost no one had time to react.
Within seconds, several cars burst into flames and debris covered the track nearly halfway up the straightaway. Some points of impact were so devastating workers had to patch holes in the asphalt.
Video replays showed Wheldon's car turning over as it went airborne and sailed into what's called the catch fence, which sits over a barrier designed to give a bit when cars make contact. Rescue workers were at Wheldon's car quickly, some furiously waving for more help to get to the scene.
"It's unfortunate that early on in the race they've got to be racing so close. ...," Team Penske owner Roger Penske said. "You always worry about those at these mile-and-a-halves at the speed and with this many cars."
Three other drivers, including championship contender Will Power, were hurt in the pileup.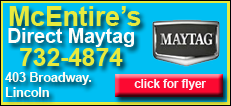 Wheldon was airlifted from the track to University Medical Center; news of his death came from IndyCar CEO Randy Bernard:
"IndyCar is very sad to announce that Dan Wheldon has passed away from unsurvivable injuries," he said. "Our thoughts and prayers are with his family today. IndyCar, its drivers and owners, have decided to end the race."
In his honor, drivers, many sobbing openly, took part in a five-lap salute around the 1.5-mile oval as thousands of fans stood and cheered from the grandstand.
Also injured in the crash were JR Hildebrand and Pippa Mann. Both will remain in the hospital overnight. IndyCar said Mann was being treated for a burn to her right pinkie finger and will be released Monday morning; Hildebrand was awake and alert but will be held overnight for further evaluation. Power was evaluated and released.
An autopsy was planned Monday for Wheldon.
"I'll tell you, I've never seen anything like it," Ryan Briscoe said. "The debris we all had to drive through the lap later, it looked like a war scene from Terminator or something. I mean, there were just pieces of metal and car on fire in the middle of the track with no car attached to it and just debris everywhere. So it was scary, and your first thoughts are hoping that no one is hurt because there's just stuff everywhere. Crazy."
IndyCar has not had a fatality since Paul Dana was killed at Homestead in 2006 during a crash in a morning warmup. Wheldon won the race later that day.
The accident appeared to start when Cunningham's car swerved on the track and Hildebrand drove over the left rear of Cunningham's car. Hildebrand appeared to go airborne, and Cunningham's car shot up into the wall, setting off a chain reaction among the cars behind him.
Some of those cars slowed, others didn't, and others spun in front of Wheldon and Power. There was so much confusion on the track it was hard to tell who was driving what car.
Power appeared to fly over Alex Lloyd's car, his ride rolling into the catch fence and landing on its right side. His in-car camera showed one of the front tires coming toward him in the cockpit.
Wheldon then appeared to drive over a car driven by Paul Tracy, who seemed to be slowing down. Wheldon, however, went airborne and spun into the fence.
"It was like a movie scene which they try to make as gnarly as possible," said Danica Patrick, making her final IndyCar start. "It was debris everywhere across the whole track. You could smell the smoke. You could see the billowing smoke on the back straight from the car. There was a chunk of fire that we were driving around. You could see cars scattered."