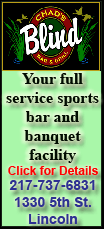 Button recalled Wheldon, who died Sunday at the age of 33, as being a star of the British karting circuit in the 1990s before going on to win the Indianapolis 500 twice.
"I have so many good memories of racing with Dan in the early 90s, a true fighter," Button said on Twitter.
"We've lost a legend in our sport but also a great guy ... I can't begin to imagine what his family are going through and my thoughts are with them at this very difficult time."
Wheldon, who was born in Buckinghamshire, a county just north of London, was also an inspiration to Hamilton after deciding to try his luck in the U.S. following a successful junior career during which he won eight British karting titles.
"Dan was a racer I'd followed throughout my career, as I often followed in his footsteps as we climbed the motor sport ladder in the UK," said Hamilton, Button's teammate at McLaren.
"He was an extremely talented driver. As a British guy who not only went over to the States but who twice won the Indy 500, he was an inspirational guy, and someone that every racing driver looked up to with respect and admiration. This is a tragic loss at such a young age."
Hamilton finished second in Sunday's Korean Grand Prix, with Button fourth.
Wheldon died Sunday after a massive, fiery wreck at the Las Vegas Indy 300. He was involved in a 15-vehicle pile-up, his car flying over another and bursting into flames.
Wheldon was born in the small English village of Emberton and began driving go-karts as a 4-year-old.
Having failed to secure financial backing for his career in Europe, he moved to the U.S in 1999. In 2005, he became the first English driver since Graham Hill in 1966 to win the Indy 500. Wheldon won the race for a second time this year.
Despite his success and stardom in the U.S., Wheldon was relatively unknown in his home country. Formula One racing grabs all the media coverage in Europe, with IndyCar receiving little notice.