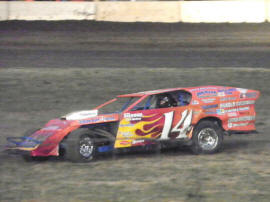 Brian Lynn has quite a season

Send a link to a friend
[October 17, 2011] What a year! With the 2011 season wrapped up, Brian Lynn and his race team have a lot to be celebrating. In 2011 they experienced 14 heat race wins and 12 feature wins. Flyn' Brian captured his fifth track championship at Lincoln Speedway, in the No. 14 Cashless car. Brian has driven the 14 car for the two seasons for Cashless Racing.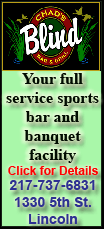 Starting the year, Brian and the Lynn Racing team set the goal to place among the top 20 in the nation for the UMP Modifieds. He ended up finishing 15th in the nation, which is quite an accomplishment. For some of the drivers he is competing against, this is their profession. At one time during the season, Flyn' Brian was up to third in the nation.

Brian raced the No. 14 McQuinn-powered Pierce car on Friday nights at Lincoln Speedway and spent Saturday nights in the 72 car, which is owned by Lynn Racing and Harrison Motorsports. Brian and his team traveled to several tracks throughout the season. The No. 72 Dodge-powered Bob Pierce chassis raced in Jacksonville, Highland, Spoon River Speedway at Canton, Peoria, Shepps Speedway at New Berlin and Brownstown. Flyn' Brian and the Lynn Racing team spent one week on the road competing in the UMP Summer National Tour as well.

They ended their season at Eldora Speedway in Rossburg, Ohio, with 109 Modifieds in attendance, the best of the best from across the nation. The Lynn Racing team took the 14 Cashless car to the "Big E" to compete in the UMP Fall Nationals. Brian was selected to compete in the Race of Champions, with the McQuinn power under the hood of the 14. UMP officials select 12 drivers and cars to compete, based on UMP point standings, number of wins with a certain engine and other accomplishments. Brian placed third in this race. To even be included in this extra race at Eldora is a great honor, and to place third among some VERY stiff competition is an even greater honor and accomplishment. Brian also made the feature and was moving up fast before a car in front of him spun out, taking him out of the race. This was the first time he has made the show at the UMP championship race. To make the show with the best in the nation says a lot for him and his team.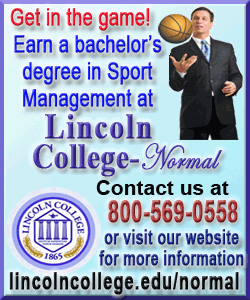 Brian and his crew from the 72 thank all their sponsors. Without them none of this would have been possible. Lynn Racing and Harrison Motorsports invite you to their season-ending celebration on Jan. 21. Watch www.lynnracing72.com for the location and time, as well as other information. You can also follow the team on Facebook: Lynn Motorsports-Cashless Racing.
[Text from file received from Teresa Harrison]