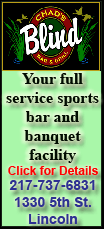 The Cardinals' wild ride is headed to the World Series.
"It's kind of surreal that we're here," said third baseman David Freese, who took MVP honors in the series. "But this team deserves what we've been rewarded."
Freese hit a three-run homer in the first inning and manager Tony La Russa again turned to his brilliant bullpen for seven sturdy innings as St. Louis captured its 18th pennant with a 12-6 victory over the Milwaukee Brewers on Sunday night.
"For two weeks in August we started mugging games left and right and we had to say, hey, look, unless we go about this better, we're going to ruin everything we accomplished as far as respect," La Russa said. "And we started winning a little bit. And literally played every game like it was the last game of our life."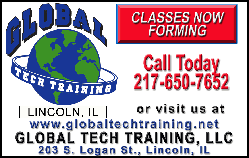 Trailing by 10 1/2 games in the wild-card race on Aug. 25, the Cardinals surged down the stretch and took advantage of a monumental collapse by Atlanta to win a playoff spot on the final night of the regular season.
In a twist of fate, it was Philadelphia that helped them get in by completing a three-game sweep of the Braves.
Once in the postseason, Albert Pujols and the Cardinals took out the heavily favored Phillies in the first round, then dispatched the division-rival Brewers on their own turf in Game 6 of the NL championship series.
"I mean, you could have never known," Pujols said.
Freese, often overlooked in a lineup anchored by All-Stars, batted .545 with three homers and nine RBIs in the series.
Looking for its second title in six seasons, St. Louis opens the World Series at home Wednesday night with ace Chris Carpenter on the mound against the AL champion Texas Rangers.
It's been such a frenetic run, it seems fitting that a squirrel has become the team's unofficial mascot.
The rally squirrel started in the division series against Philadelphia when the furry rodent scampered across home plate during Game 4. Another squirrel was on the field before Game 5 when Carpenter shut out the Phillies.
Reliever Octavio Dotel carries a small, stuffed squirrel with him after a Philadelphia fan tossed it to him in jest, a tangible sign of where the Cardinals have come from.
"I lay in my bed thinking, 'Wow, we are in this position.' I cannot believe it personally. I can't believe where we are after the way we played the last month, and the way Atlanta played," Dotel said. "It's crazy to be where we are right now. I don't know how to explain that to you. The only thing I know is we're here and we're looking forward to keep winning games."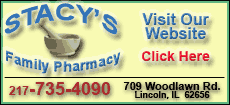 Bolstered by a group of no-name relievers who keep answering La Russa's call, the Cardinals are back in the World Series for the first time since beating Detroit in 2006.
"We had a lot of adversity, but we found a way," Cardinals left fielder Matt Holliday said.
It was a disappointing end to a scintillating season for Prince Fielder, Ryan Braun and the NL Central champion Brewers, who finished with a franchise-record 96 wins, six games ahead of St. Louis in the division.
Baseball's best home team collapsed in the NLCS, though, losing twice at Miller Park in an error-filled flop. It was likely Fielder's final game with the Brewers, too. He can become a free agent after the season.
"I had to clear the throat once, but it was all right. I love these guys," said Fielder, a first-round draft pick in 2002. "I've been playing with most of them since I was 18. So this organization has been great to me."
Rafael Furcal and Pujols hit solo homers off Chris Narveson and St. Louis built a 9-4 lead by the time the bullpen took over for Edwin Jackson in the third inning.
The group of Fernando Salas, Marc Rzepczynski, Dotel, Lance Lynn and Jason Motte allowed two runs the rest of the way. For the series, St. Louis relievers finished 3-0 with a 1.88 ERA over 28 2-3 innings.
The most lasting image of this NLCS has been La Russa on the bullpen phone.
"He's a genius, isn't he?" said Motte, the fifth closer this year for the Cardinals.