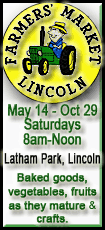 That intensity was on full display Sunday during a postgame dustup after the 49ers handed the Lions their first loss of the season.
Harbaugh, the San Francisco coach, came running across the field and gave his Detroit counterpart an exuberant handshake and then a slap on the back. Schwartz took exception and chased Harbaugh back toward the tunnel, but the two were kept separated. Players gathered and appeared to restore order.
"I went to congratulate coach Harbaugh and got shoved out of the way," Schwartz said after his team's 25-19 loss. "I didn't expect an obscenity at that point. Obviously, when you win a game like that, you are excited, but there is a protocol."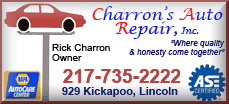 Schwartz wouldn't elaborate much.
"I'm sure it is on video, and you can see it," Schwartz said.
Harbaugh took the blame but wasn't about to tone down his excitement after the big win.
"That's totally on me," Harbaugh said. "I shook his hand too hard."
NFL spokesman Greg Aiello said the incident will be reviewed.
Alex Smith threw a go-ahead 6-yard scoring pass to Delanie Walker on fourth down for San Francisco with 1:51 left, and the 49ers added a field goal less than a minute later for the final margin. Detroit (5-1) lost for the first time in 10 regular-season games dating to last year. The Lions also won all four of their preseason games.
Walker's touchdown stood after video review didn't show definitively whether the San Francisco tight end's right knee was down before the ball reached the goal line.
"I knew I got in there," Walker said. "I crossed the plane, but we were in their house and we got some bad calls early on in the game. But I didn't think twice about it."
After Walker's touchdown made it 22-19, Detroit had a chance to drive for a tying field goal or a go-ahead TD, but couldn't get a first down against a swarming defense that hit and confused quarterback Matthew Stafford from the start.
David Akers gave San Francisco (5-1) a six-point lead with 1:02 to go with a 37-yard field goal, and the Lions did no better with their next attempt at a winning drive.
Smith was 17 of 32 for 125 yards, going early and often to Michael Crabtree, who had nine receptions for 77 yards. Frank Gore ran 15 times for 141 yards and scored a TD that pulled the 49ers within three after they were outscored 10-0 in the first quarter.
The 49ers are not only atop the NFC West, but they're opening up some ground. Second-place Seattle (2-3) had an open date.
"I've never been a part of anything like this, especially since I've been a pro," Smith said. "The defense played unbelievable today. They deserve all the credit."