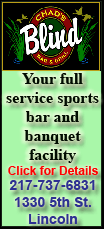 Woodson worries first about points and wins -- and the Packers were just about perfect on both counts Sunday.
Despite giving up 424 yards of offense, Green Bay's defense shut St. Louis out of the end zone in a 24-3 victory that kept the Packers perfect at 6-0.
"Does anybody want to give up a lot of yards? No. But the goal is to win," Woodson said. "We held them to three points today, kept them out of the end zone, which is a goal of ours. There's places where we can get better, we feel like we'll get better, and we'll enjoy this win today."
With Sunday's loss by NFC North rival Detroit, the Packers are the last unbeaten team left in the NFL this season.
But the Packers' defense hasn't been flawless.
Green Bay has been tough in the red zone and made plenty of big plays. But the Packers are having a hard time stopping teams between the 20s. It happened again Sunday.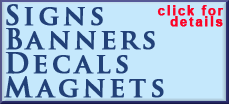 Sam Bradford was 28 of 44 for 321 yards with an interception for the Rams (0-5). Bradford said moving the ball but failing to score was becoming an unsettling trend for St. Louis.
"It is something that we struggle with all year," Bradford said. "There have been several games that we have been able to move the ball up and down and we get to the red zone, we have silly mistakes that don't allow us to put the ball in the end zone. In this league, if you want to win, you got to score touchdowns."
Bradford's ankle was sore after the game, but he said he wasn't hurt badly.
Rams running back Steven Jackson had 18 carries for 96 yards.
"For whatever reason, we get into the red zone, we keep shooting ourselves in the foot," Jackson said.
The Packers held the Rams to 3 for 13 on third down and 1 for 4 when they went for it on fourth -- more indications that the Packers' defense tightens up when it needs to.
"You give some things, but you buckle down in the times when you're supposed to and get yourself off the field," Woodson said. "I think we had a couple of fourth downs today where we got off the field. Those are the type of things that we're going to have to do during the season. When games are tougher than they are today, you're going to have to make plays and get off the field in crucial situations. And today we did."
Bradford said the Rams have to find ways to avoid getting backed into third-and-long situations.
"It is not easy to pick first downs up when you get yourself into that situation," Bradford said. "When you do it with penalties, it becomes very frustrating. We got to figure out a way, whether it is my communications skills or whether it is guys just tuning in, we've got to figure out a way on first and second down not put ourselves in such a bad situation."