Freese, who grew up in a St. Louis suburb, hit a three-run homer Sunday night and was selected MVP of the NL championship series after the Cardinals finished off the Milwaukee Brewers 12-6 in Game 6.
"I think not too many people get a chance to do this in their hometown. And it's an unbelievable feeling," Freese said. "To be a part of this team, this group of guys, this organization, means a lot. "
Part of a high-scoring offense that includes Albert Pujols, Matt Holliday and Lance Berkman, Freese went 3 for 4 with a homer in a four-run first inning that got the Cardinals rolling. It was his third home run of the series and fourth in the NL playoffs.
"That's the crazy thing about baseball. You have your ups and downs and you just keep working hard. You get hot every now and then," Freese said. "The timing was unbelievable. Honestly, I wish we could make eight or nine or however many of these and give them to our bullpen. What they did, they really deserve this award. They're why we won this series."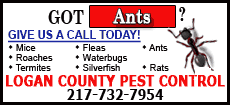 The 28-year-old third baseman has a 10-game postseason hitting streak as the wild-card Cardinals head home to open the World Series on Wednesday night against the AL champion Texas Rangers.
Freese also scored three times Sunday night and batted .545 (12 for 22) in the NLCS with three homers, three doubles, nine RBIs and seven runs.
His huge postseason is a local story that St. Louis fans can love: Freese lettered in baseball all four years at Lafayette High School in Wildwood, Mo., and still lives there.
After graduating from high school, he attended St. Louis Community College-Meremec before transferring to South Alabama. The Padres selected him in the ninth round of the 2006 first-year player draft.
Freese had hits in each game of the NLCS, propelling the Cardinals to their first World Series appearance since beating Detroit in 2006. He had a single, double and homer in the Game 6 clincher.
St. Louis was 10 1/2 games out in the wild card race on Aug. 25 but went on a head-turning run in the final month to overtake Atlanta as the Braves collapsed. The Cardinals then beat the Phillies in the divisional series before eliminating the talented Brewers. Now they get to play the World Series and for the first time in these playoffs will have home field advantage.
"I think we believe. I think that's what you've got to do in this game. We got a group of guys with some talent, desire, and just a ton of heart," Freese said.
"Coming back from 10 and a half or whatever it was, obviously it's a tough battle. But we kept plugging; we kept pushing. The fans deserve that; the organization definitely deserves that, it's kind of surreal that we're here, but this team deserves what we've been rewarded. ...
"This means the world to me, not only to get to the World Series, but to be a part of this group of guys," Freese said. "I haven't been around a better group of guys."