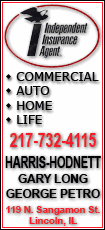 Trailing by three points with 2:31 left, the NFL's reigning MVP marched the New England Patriots down the field for an 8-yard touchdown pass to Aaron Hernandez with 22 seconds remaining that capped a 20-16 win over the Dallas Cowboys on Sunday.
"You're a long way away from the goal line and you haven't really moved the ball that well," Patriots coach Bill Belichick said. "I've said it before, there's no quarterback I'd rather have."
The Patriots trailed 16-13 when they got the ball at their 20-yard line after a punt. At that point, Brady had completed just 19 of 32 passes for 211 yards with one touchdown, two interceptions and three sacks.
Starting with a 16-yard completion to Hernandez, Brady went 8 for 9 for 78 yards. The other 2 yards came on Brady's 2-yard sneak for a first down.
"When you have a quarterback like Tom, anything can happen as long as there's time on the clock," Hernandez said.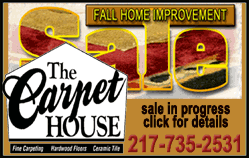 It was the 32nd successful comeback of Brady's career in games the Patriots trailed or were tied in the fourth quarter. And it came against a solid defense -- ranked fourth in the NFL -- that had allowed just one touchdown on the Patriots' first nine possessions.
"When you're playing against a quarterback like Tom Brady, he's going to go down as one of the all-time greats," Cowboys coach Jason Garrett said. "So you have to try to make it hard on him."
The Patriots improved to 5-1, the best record in the AFC. The Cowboys fell to 2-3, but two of those losses were by four points and the other by three.
"This isn't a 2-3 team," said Dallas cornerback Terence Newman, who had an interception and a fumble recovery. "We've got some good pieces here."
The Cowboys were coming off a bye. Next up are the St. Louis Rams.
The Patriots are heading into a bye and return for a road game against the Pittsburgh Steelers.
"We're still building," Brady said. "We're nowhere near where we need to be and nowhere near where we're going to be in a couple of months."
Dallas quarterback Tony Romo was 27 of 41 for 317 yards with one touchdown and one interception in his first game since a 34-30 loss to Detroit in which the Cowboys squandered a 24-point, third-quarter lead and Romo threw two interceptions that were returned for TDs.
"This team is continuing to grow and get better," Romo said. "We just need to finish a game like today and we will, I think."
The Cowboys, who trailed 13-3 midway through the second quarter, took a 16-13 lead with 5:13 left on Dan Bailey's third field goal of the game, a 26-yarder.