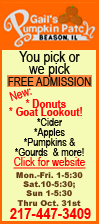 So it was hardly shocking that a blowout developed.
That the Bears delivered the beating was a bit of a surprise.
The Bears got two big touchdowns from Devin Hester, stopped Adrian Peterson and held their ground against Jared Allen in a 39-10 victory over the Minnesota Vikings on Sunday night.
Hester set the tone with a 48-yard touchdown catch and scored on a career-best 98-yard kickoff return before leaving with a chest injury -- and he had a lot of help in the win.
"Hopefully, that's who were are, the team that you saw tonight," coach Lovie Smith said.
Jay Cutler threw for 267 yards and two touchdowns without an interception. Julius Peppers had two sacks and the Bears (3-3) held Peterson to 39 yards rushing.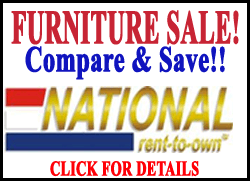 Smith didn't think the injuries to Hester and tight end Kellen Davis (elbow) were serious, but he's made similar statements in the past about players who wound up missing big chunks of time. Hester did not make himself available for comment.
His 48-yard TD pass from Cutler on Chicago's first possession got the Bears started quickly as they grabbed a 26-3 halftime lead. Hester's kickoff return early in the third quarter erased any chance the Vikings (1-5) had at a comeback.
"You feel like you're getting ready to come and that kickoff return was a big momentum turn," Vikings coach Leslie Frazier said.
It's no secret that teams are inviting danger by kicking to Hester, and Minnesota paid a big price right after Peterson scored on a 4-yard run.
Hester took the kickoff, turned to his right and was touched maybe once on his way to the end zone, making it 33-10. It was his first kickoff return for a touchdown since Nov. 25, 2007, against Denver.
"We're all kind of witnessing history every time he touches it," Smith said.
Hester set a record with his 11th punt return for a touchdown against Carolina on Oct. 2. On Sunday, the good feelings gave way to concern when the announcement came early in the fourth quarter that he was finished for the game.
Along with the big return, Hester had five catches for 91 yards.
Cutler, meanwhile, had all the time he needed and -- for one game, anyway -- avoided a big beating. Never mind that league sacks leader Jared Allen was lining up for the Vikings, the Bears' maligned blockers held their ground.