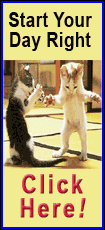 However, four turnovers turned out to be a much bigger factor in the Saints road division defeat.
Josh Freeman threw for 303 yards and two touchdowns, Earnest Graham rushed for 109 yards in place of injured starter LeGarrette Blount, and Tampa Bay outlasted New Orleans 26-20.
A bad tone was set on the first drive for the Saints when Payton toppled to the ground during a collision with New Orleans tight end Jimmy Graham in the first quarter. Payton got his left leg caught under Graham as he was tackled on the sideline, suffering a torn ligament and a broken bone.
"I had a couple of guys on me. ... Next thing I know I'm rolling up under Sean, I'm looking up at Sean and he's on the ground," Graham said.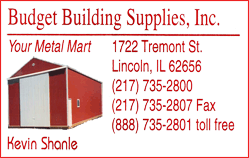 Graham spent time with Payton after the game and said the coach was in good spirits.
"I talked to him and said 'My bad,' Graham said. "He said 'No, it's not your fault. You're the one fighting for the first down.'"
The win pulled the Bucs (4-2) into a first-place tie with the Saints in the NFC South and snapped New Orleans' four-game winning streak.
"The train keeps rolling," New Orleans quarterback Drew Brees said. "This a long season. It's a marathon. There's no doubt we've got to get better. We will."
Payton spent the second half in the training room watching the game on TV and gave the play-calling duties to offensive coordinator Pete Carmichael.
Payton will have surgery on the knee Monday and will begin rehabilitation.
"Nobody ever thinks their coach is going to get knocked out of the football game," New Orleans running back Mark Ingram said. "I think that's the last person you think is going to get knocked out. Definitely different. We had to adjust to it, but I think we handled it pretty well."
After the collision with Graham, Payton stayed on the ground for several minutes receiving medical attention before being moved to the end of the bench. He coached from there until late in the half when he was carted to the locker room.
It was announced at halftime that Payton tore the MCL in the leg and also sustained a fractured tibia.
Payton did not talk with reporters after the game. He is expected to be at the team's facility after Monday's surgery.
The Saints had a chance to take the lead late, but Brees was intercepted in the end zone on a fourth-down pass. Brees became the first passer with four consecutive 350-yard games, but also threw three interceptions.
"I don't really care," Brees said of his NFL mark. "It was all about coming here and getting a victory."