"I'm a part-time guy now. When I go to Indianapolis, I get weeks of practice," he said. "But the days of me coming here, the experience I have in these cars, to try to compete against these guys is very, very difficult. These guys are tough, the best in the world. To compete and win, you need to do it all the time.
"And you can't bring guys that have never raced, especially in IndyCars, to a deal like that," he added.
Not every driver practices the patience and give-and-take approach required to make it unscathed to the finish line. Veterans in every circuit complain about young, aggressive drivers making moves far too early in the race and not understanding the etiquette required on a dangerous track.
Dario Franchitti, who won his third consecutive IndyCar title by default Sunday, recognized early that the racing ahead of him was far too intense. He hooked up with Chip Ganassi Racing teammate Scott Dixon, falling to the back of the field and away from danger.
That's a common practice in NASCAR at Daytona and Talladega, where drivers have often laid back -- away from the action for 450 miles -- before mounting a frantic late charge through the field.
"I could see within five laps people were starting to do crazy stuff," Franchitti said. "I love hard racing, but that to me is not really what it's about."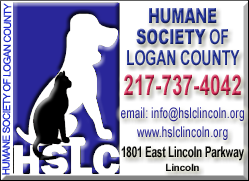 Danica Patrick, headed to NASCAR next year, knew it was going to be one long game of chicken before the race even began.
"I was really nervous coming into (the race) and why is because I knew as a driver we were going to be put in positions to decide to be flat-out and possibly be part of something like that, or look like a wimp and lift," Patrick said. "But you know what? I lifted a little. There's just a lot going on out there and it was way, way, way too early."
The accident that led to Wheldon's fatal crash began far ahead of him, when one car veered into another. Suddenly, everybody was running into everybody.
Wheldon had to start at the back of the field as part of the eligibility rules. By the time he reached the scene, the wreckage was everywhere.
He ran into another car at an angle on the track's banking that sent his car airborne, rolling cockpit-first into the catch fence. Clark County Coroner Michael Murphy said Wheldon died of blunt head trauma.
Sitting at home, five-time defending NASCAR champion Jimmie Johnson watched the accident in horror. On Monday, he urged IndyCar to stop racing on ovals.
"I wouldn't run them on ovals. There's just no need to. Those cars are fantastic for street circuits, for road courses," Johnson said.
"I hate, hate, hate that this tragedy took place. But hopefully they can learn from it and make those cars safer on ovals somehow," he said.
"I have a lot of friends that race in that series, and I'd just rather see them on street circuits and road courses. No more ovals."
Bernard, who just two weeks ago stressed the importance of having ovals on his circuit's schedule to help develop American stars, must decide if there's any place at all for them in IndyCar. He declined Monday to speculate on the future of ovals, saying it's too soon for such decisions.
"Anytime you get into an IndyCar, you get into any racecar, especially on an oval, this can happen," Montoya said. "But in NASCAR, we have fenders, we have roofs. It's not the same thing."
Ganassi, the championship team owner who once employed Wheldon, also knows the risks.
"Sure, it's always in the back of your mind. We all know the dangers and we all know what can happen," Ganassi said. "But when it slaps you in the face, it hurts. Everybody hurts."