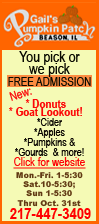 With their locker room beginning to unravel because of mounting losses and infighting, Rex Ryan and his feuding Jets ended a three-game skid with a 24-6 victory over the winless Miami Dolphins on Monday night.
"Hey, we needed a win in the worst way," Ryan said. "I'm just happy that we found a way to get one."
This victory was far from pretty or convincing. But it didn't need to be. It only needed to not be another loss. After all, the Jets (3-3) came in as a team in turmoil, and a fourth straight loss -- especially against the lowly Dolphins -- could be catastrophic.
"The guys came together and we knew coming into this week," wide receiver Santonio Holmes said, "that we couldn't allow an 0-4 team to come in here and get a victory."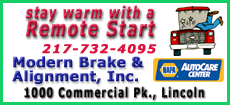 Darrelle Revis turned the momentum in the Jets' favor when he ran back the first of his two interceptions 100 yards for a touchdown late in the opening quarter and helped New York do just enough to avoid its first four-game skid under Ryan. Sanchez threw a 38-yard touchdown pass to Holmes and ran for another score as the Jets -- who called this a "must-win" game -- capped a rough week by sending the Dolphins to their fifth straight loss.
"Losing was tough," Revis said. "It was hard coming to work. We wanted to get this win. We came in with a great game plan and guys stuck together."
There were some serious doubts whether that would be the case, though.
With frustration quickly spreading throughout the locker room, New York traded wide receiver Derrick Mason to Houston for what the team said was a lack of production. Then, the Jets had to deal with some infighting as Holmes called out the offensive line for not giving Sanchez enough time to throw deep. Right guard Brandon Moore fired back, saying those comments could have a "fragmenting effect" and were not what a captain, which Holmes is, should do.
Ryan, who insisted his team's Super Bowl hopes would not be undone by locker room disharmony, even sent Holmes and Moore out as the captains for the pregame coin toss.
"It was good," Holmes said. "We both looked each other in the eye and said, 'Let's go. It's time to play some football.'"
Turns out, this game against the Dolphins (0-5) came at just the right time. Next up for New York: the San Diego Chargers (4-1) on Sunday, with a chance to head into the off week on a high note.
"In every locker room, things like this happen," Ryan said. "Trust me, we're past that thing. It's unfortunate that it happened. We're chasing a much bigger thing than that. We're moving forward."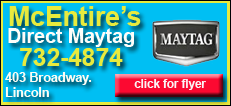 Meanwhile, the Dolphins are 0-5 to start a season for the second time in five years, and things are looking an awful lot like 2007 -- when Miami went 1-15. The heat on Dolphins coach Tony Sparano could intensify now.
"It's tough right now," said wide receiver Brandon Marshall, who had six catches for 109 yards. "When you lose, everything looks bad. It's a nasty feeling in the building and a nasty feeling every day. The only thing we can do is fight to get a win."