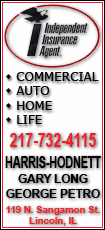 Plus a Rally Squirrel and the Claw.
The Texas Rangers and St. Louis Cardinals, with a lot of symmetry, are all set to get acquainted in the World Series.
Leave it to ol' Arthur Rhodes to make the introductions. The 41-year-old lefty specialist began the year with Texas, wound up in St. Louis and is likely to get a ring either way.
Besides, it takes someone who's been around a bit to remember the last time these teams played.
It was 2004, in a three-game set in Texas. Even in this era of interleague play, that's the only time the Cardinals and Rangers have met when it meant something. According to STATS LLC, that matches the fewest games between a pair of opponents in the majors, tying Mets-White Sox.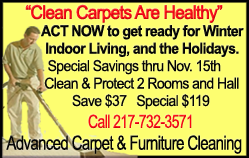 Game 1 is Wednesday night in St. Louis, with aces Chris Carpenter of the Cardinals and C.J. Wilson set to start. The opening odds see Texas as a small favorite.
"The Rangers are scary. They're a scary team," said Freese, the NLCS MVP. "You look at that lineup, you look at that staff. It's going to be a battle."
"I think we're a team that can match up with them a little bit. And they're confident, we're confident. It's been a tough road. I've definitely been watching the ALCS for sure. That's some good ball over there," he said.
Consider this an old-school World Series: top names on both sides, many of them facing each other for the first time -- the way it was before AL and NL clubs began playing each other all through the summer.
Think of Ted Williams vs. Stan Musial, maybe.
Musial, in fact, might even be at the ballpark next week. The 90-year Hall of Famer who helped the Cardinals win three World Series crowns was at Busch Stadium during the playoffs for pregame ceremonies.
Stan the Man and the Cardinals beat Williams and the Red Sox in the 1946 Series. More than a quarter-century later, Williams became the first manager in Texas history after the franchise moved from Washington.
It took a lot longer for Texas to finally reach the Series. Hamilton, Cruz, Michael Young and the Rangers made their first appearance last year, only to get shut down by San Francisco's pitching in a five-game wipeout.
"We weren't very happy with the results, and we certainly knew that we were a better team than we showed," manager Ron Washington said.
The Series shifts to Arlington for Game 3 next Saturday. The next day, there will be a doubleheader in Texas, of sorts -- St. Louis Rams at Dallas Cowboys, then Cardinals at Rangers.
St. Louis has won 10 Series titles, second most to the New York Yankees' 27. Manager Tony La Russa, Pujols and the Cardinals last took it in 2006, helped by Series MVP David Eckstein.
This year, hardly anyone expected St. Louis to make it this far, especially when it was 10 1/2 games out of a playoff spot on Aug. 25. A sensational run in the last month, plus a tremendous collapse by Atlanta, gave the Cardinals the NL wild-card slot on the final day of the regular season.