Given the way the reigning Super Bowl champions are playing, and an apparent lack of strong challengers in the NFC, it's not hard to imagine the Packers making a run at a perfect season.
It's only mid-October, but the topic already is coming up.
After Sunday's 24-3 victory over the Rams, Packers players said it's far too early to even think about going undefeated -- but Charles Woodson wouldn't rule it out, either. The veteran cornerback says the Packers certainly are good enough to win every time they take the field.
"Absolutely," Woodson said. "We have a very, very good team. We feel like every time we step on that field, we'll be better than our opponent. Can we? Yeah, sure. But we've got to take it one game at a time. Next week will be a tough test against a division opponent. So we have to focus on that, focus on the next game each and every week, and I think we'll be fine."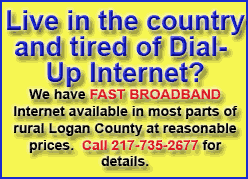 When Packers coach Mike McCarthy talks about "chasing perfection," he's referring to play-to-play fundamentals. While others might talk about a perfect season, McCarthy just wants his team to get better going into Sunday's game at Minnesota.
"This isn't `coachspeak' -- there's some things we need to improve on," McCarthy said. "We need to tackle better. We need to just do the (timing) as far as the fits with the running backs with the run blocking unit. It's not exactly the way it's supposed to look right now. There's some things we're doing extremely well, and we'll continue to build off it. That's why we're winning football games. But there's a number of fundamental things that we need to improve on."
McCarthy may have suggested a mantra for his team during his postgame news conference Sunday, perhaps intended to keep the focus on Minnesota.
"We're seven days from being 7-0, and that's our message," McCarthy said.
Quarterback Aaron Rodgers predicted that McCarthy wouldn't entertain thoughts of anything beyond Sunday's game.
"Didn't Mike say, `We have seven days to 7-0?'" Rodgers said. "Beware, that's his code, his theme for this week."
Linebacker Clay Matthews clearly picked up on the message.
"It's way too early to talk about 16-0," Matthews said. "We've got seven days to go 7-0, and that's what we're focused on. When you start getting ahead of yourself in this game is when you start fumbling and tripping up."
The 1972 Miami Dolphins are the only team in the modern era to go undefeated through an entire regular season and playoffs, going 14-0 in the regular season, then winning a pair of playoff games and the Super Bowl.
The 2007 New England Patriots went 16-0 in the regular season, then won two playoff games, but lost to the New York Giants in the Super Bowl. The Indianapolis Colts made a run at perfection in 2009, winning their first 14 games.