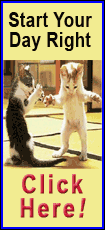 "There's nothing I like more when I come to the field and I'm sitting in my office and I hear him laugh," Roenicke said before Milwaukee's final game. "It's contagious. I know the clubhouse is going well when he's laughing. And I know we're ready to play."
After a franchise-record 96 regular-season wins and Milwaukee's first league championship appearance in 29 years, there's uncomfortable, awkward silence over what comes next.
St. Louis eliminated Milwaukee on Sunday night with a 12-6 victory in Game 6 to win the NL pennant, and the Brewers may lose much more when Fielder heads to free agency as one of the premier hitters available.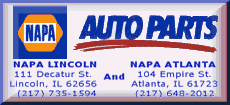 Fielder didn't want to discuss his future in much detail afterward, while principal owner Mark Attanasio insists the team will make an offer for Fielder to return to the only organization he's known since being drafted in 2002.
"We're planning on participating in the sweepstakes," Attanasio said.
The financial reality may soon set in.
Fielder made $15.55 million this season, including a $50,000 bonus for starting the All-Star game, after signing a record single-year deal for an arbitration-eligible player in January. He and general manager Doug Melvin agreed early in the year to play out the season without salary negotiations to avoid distractions.
It worked.
Fielder hit .299 with 38 homers and 120 RBIs as Milwaukee ran away with the NL Central for its first division title since winning the AL East in 1982. Along the way, Fielder picked up the All-Star game MVP to help the NL win home-field advantage in the World Series.
"This whole year probably stands out, because this is -- obviously, everybody knew it was my free agent year. But the amount of fun, it's been the easiest year I've ever had, for some reason," Fielder said. "This year has been awesome. I'm happy about everything, this whole year."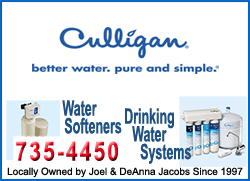 It also became a memorable one for a franchise that's appeared in just one World Series. Fielder's two young sons, Jadyn and Haven, helped dad start the "beast mode" celebrations that the fans took as their own.
St. Louis knocked off Philadelphia and Milwaukee beat Arizona in five games in the NL division series. With the Phillies eliminated, Milwaukee had home-field advantage throughout the playoffs after having the best home mark in the majors at 57-24 in the regular season.
The Brewers won the first game of the NLCS 9-6 to extend their postseason home winning streak to four at Miller Park, but Albert Pujols the Cardinals ended the aura of invincibility with a resounding 12-3 win in Game 2.
Milwaukee played two sloppy games in St. Louis between a fantastic pitching performance by Randy Wolf and came back home with another mistake-filled flop in Game 6.
The Brewers committed three errors in their finale, and 10 total for the series to tie the all-time record for most errors in an LCS with the 1999 Boston Red Sox.