Chamber asks for county businesses to become involved in prison closure hearing

Send a link to a friend
[October 19, 2011] Andi Hake, executive director of the Lincoln/Logan County Chamber of Commerce, has sent out a communication asking the entire business community for help in the drive to save the Logan Correctional Center.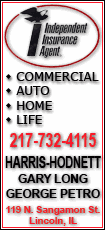 In the letter, Hake explains why it is essential to have as much input as possible for the Oct. 26 meeting with the Commission on Government Forecasting and Accountability. The following is the text of her message:

(Copy of file received)

Our community has a very important event coming up next week. On Wednesday, October 26th at 5pm the Illinois Commission on Government Forecasting and Accountability (CGFA) will convene to take testimony on the proposed closure of Logan Correctional Center. Despite the arbitrator's ruling, and some legislators belief that "it won't happen here" Logan Correctional is still scheduled to close in January 2012. This CGFA hearing is our chance to tell our story and defend one of our top employers in Logan County.

On Tuesday, a small group representing Logan County (Lincoln Mayor, Logan County Board (Jan Schumacher), Mike Maniscalco, AFSCME Local 2073 Rep, and AFSCME Council 31 rep along with myself met to discuss our approach to the testimonies. This group decided that the facts (statistics) are important, but what is more import in pleading our case, are the stories of the lives that will be impacted by the closing of Logan Correctional Center. The committee felt that having a large representation from our business community with your stories would make the biggest impact.

I'm reaching out to you, our chamber and community member to ask for your help. We need to hear your story. How will the closing of Logan Correctional Center directly impact you, your business, your family, and the families that work with and for you? I know that not everyone will want to sit in front of this commission and speak, and we are ok with that. We then, just need permission to tell your story for you. Please respond to this email with your story (or call me 735-2385), and let me know if you want to share your story yourself, or if you want the Chamber to speak for you.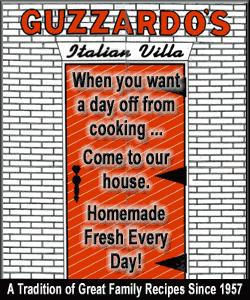 Regardless of whether or not you have a story, we need everyone at the hearing on Wednesday, October 26th! Please come and show your support.
There are few times in our lives that we are called upon to really make an impact, or a difference if you will. I'm here today telling you that this is one of those times.
[Text copied from file received from the Lincoln/Logan County Chamber of Commerce]