Monday evening at the city council voting session, Wanda Lee Rohlfs of Main Street Lincoln said the "Trick or Treat with the Mayor" event this year will be on Oct. 29 at 10:30 a.m.

Children accompanied by parents or other responsible adults are invited to join Mayor Keith Snyder at Latham Park for a parade around town, collecting treats from local merchants.

The walking parade will go all through the downtown area, ending at City Hall, where there will be drawings for gifts from Abe's Carmelcorn Shop.

Rohlfs asked Snyder to tell what he planned to dress up as this year, but he said it would be a well-kept secret until the day of the event. However, he did drop one hint, saying it would be a "city official."
Rohlfs also recalled the fun everyone had last year when Snyder arrived as the chief of police and the chief of police, Ken Greenslate, arrived as an inmate of the jail.
Along the same order of business, it was announced that citywide trick-or-treat night will be Oct. 31 from 5 to 8 p.m.
Greenslate, who made the announcement, said he'd heard from a few citizens who thought the time should be shortened. He said he decided to leave it as is, but he wanted to remind everyone that when they are ready to stop handing out treats, all they have to do is turn off their porch light.
He also reminded trick-or-treaters to be respectful of homes where the porch light is off.
With all this in mind, this month's FAQ from the Lincoln Police Department addressed Halloween and trick-or-treat safety.
___
Topic: Halloween
Question: What steps should I take to ensure a fun and safe Halloween trick-or-treating?
Answer:
Do not trick-or-treat alone. You should go with groups and with a trusted adult.

Adults should plan their route ahead of time and stay in neighborhoods they are familiar with.

Trick-or-treat only at houses that are lit. If the lights are off, the residents do not wish to be bothered.

Carry a working flashlight with you so can see where you walk and others can see you.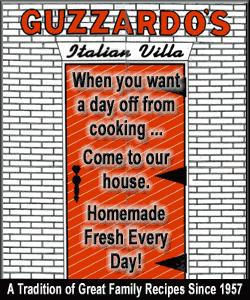 Walk only on sidewalks or on the far edge of the road facing traffic. Reflective tape should be fastened to clothes and bags to help drivers see you.

Look both ways before crossing the street, and use crosswalks when possible.

Do not carry any sharp objects or weapons that are real.

Examine all treats for choking hazards and for tampering.

Test makeup in a small area first to avoid severe allergic reactions. Keep it away from your eyes and mouth.

Wear well-fitting costumes to avoid blocked vision, trips and falls.

Eat only factory-wrapped treats. Do not eat homemade treats unless you know the cook.

Enter homes only if you are with a trusted adult.

Stay away from candles and luminaries, and wear flame-resistant costumes.

If you are a host, have your steps and walk well-lit.
[By NILA SMITH, with FAQ from the Lincoln Police Department]