Today's highlight in history:
On Oct. 19, 1936, H.R. Ekins of the New York World-Telegram beat out Dorothy Kilgallen of the New York Journal and Leo Kieran of The New York Times in a round-the-world race on commercial flights that lasted 18 and 1/2 days.
On this date:
In 1765, the Stamp Act Congress, meeting in New York, drew up a declaration of rights and liberties.
In 1781, British troops under Gen. Lord Cornwallis surrendered at Yorktown, Va., as the American Revolution neared its end.
In 1812, French forces under Napoleon Bonaparte began their retreat from Moscow.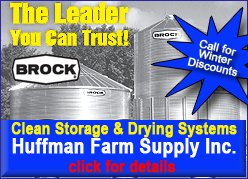 In 1864, Confederate Gen. Jubal A. Early attacked Union forces at Cedar Creek, Va.; the Union troops were able to rally and defeat the Confederates.
In 1951, President Harry S. Truman signed an act formally ending the state of war with Germany.
In 1960, the United States began a limited embargo against Cuba covering all commodities except medical supplies and certain food products.
In 1967, the U.S. space probe Mariner 5 flew past Venus.
In 1977, the supersonic Concorde made its first landing in New York City.
In 1987, the stock market crashed as the Dow Jones Industrial Average plunged 508 points, or 22.6 percent in value.
In 1994, 22 people were killed as a terrorist bomb shattered a bus in the heart of Tel Aviv's shopping district. Entertainer Martha Raye died in Los Angeles at age 78.
Ten years ago: U.S. special forces began operations on the ground in Afghanistan, opening a significant new phase of the assault against the Taliban and al-Qaida. Some 374 people died when their ferry sank off Indonesia while en route to Australia; most of the victims were believed to be asylum-seekers from Afghanistan and Iraq.