The White House hasn't divulged the contents of the package that Obama is to unveil in an address to a joint session of Congress next week. But the president has pushed the idea of an infrastructure bank in recent speeches and has praised Senate and House bills that create such a government-sponsored lending institution.
Whether the bank, which would need time to organize, could have any real impact on the jobs situation in the coming year -- and particularly before the November 2012 elections -- is in dispute.
Obama seems to think it would.
"We've got the potential to create an infrastructure bank that could put construction workers to work right now, rebuilding our roads and our bridges and our vital infrastructure all across the country," he said at a news conference in July.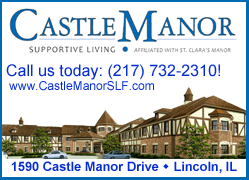 But Janet Kavinoky, director of infrastructure issues at the U.S. Chamber of Commerce, cautioned that "even in the next two years I don't believe the bank is going to be that kind of job creator."
The best way to spur job growth in the short term is for Congress to pass long-stalled bills to fund aviation and highway programs, she said.
The Chamber of Commerce strongly supports the infrastructure bank. Kavinoky said the United States is one of the few large countries that lack a central source of low-cost financing for construction projects. But she said it's going to take time to get it running and come up with a pipeline of projects where funds can be invested.
Sen. John Kerry, D-Mass., who's sponsoring an infrastructure bank bill, argued that "we have projects all across America that are ready to go tomorrow." He said the bank "could have money flowing in the next year easily."
Michael Likosky, senior fellow at the NYU Institute for Public Knowledge and author of "Obama's Bank: Financing a Durable New Deal," says he is working with transportation agencies in California and New York that "are waiting for the federal government to say they are going to support these projects."
A commitment to a national infrastructure bank could also provide a positive spark to financial markets and encourage investment, he said.
The bank would supplement federal spending on infrastructure by promoting private-sector investment in projects of national or regional significance. The private sector currently provides only about 6 percent of infrastructure spending.
Supporters, which range from the Chamber of Commerce to the AFL-CIO, say pension funds, private equity funds and sovereign wealth funds have hundreds of billions of dollars ready to be invested in low-risk infrastructure projects.
It's better than having pension fund money go to Treasury bonds, Likosky said. "It's really about changing our approach; we're in tough economic times and we will be for a while. We have to make sure the money we have goes further."
The Kerry bill would require $10 billion in startup money from the government to get the first loans going and cover administrative costs. The bank would be government owned, run by a board of directors, independent of any federal agency and self-sustaining after the initial expense. Public-private partnerships, corporations and state and local governments would be eligible for the loans.