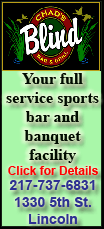 Both schools are small, relative to their usual competition: Lincoln's enrollment is listed at 855, while Canton's is listed at 707.

Both teams enter the game coming off sizable season-opening defeats: The Railers fell to Rochester 48-6, while Canton lost to Pontiac by a 44-7 tally.

Even the mascots look somewhat similar, almost like brothers.

According to Railer coach Andy McDonald, the Little Giants are comparable to Lincoln in terms of size and athleticism as well.

"They're pretty similar to us athletically," said McDonald of what he saw on film this week. "They threw the ball a lot more than they ran it. Now, whether that was their intention or because they got behind early and were playing catch-up, we don't know that.

"But they look like a pretty aggressive team, a physically tough team."
Run first, pass later
During certain stretches of last week's loss, the Railers also appeared to be physically tough.
One drive with a particularly "smash-mouth" feel was Lincoln's 81-yard touchdown drive. The touchdown -- and the majority of the other yards on the drive -- was provided by bulldozing senior running back Andy Krusz.
That's the way McDonald likes to play. Ideally, the coach says, a consistent running game would open up the passing game for quarterback James Leisinger and his receivers.
"I would love to be able to just run over people, and if Andy Krusz is the guy doing it, and our line is staying low, getting off the ball and driving the defense back -- yeah, we'll do that," said McDonald. "Hopefully that would make them adjust and squeeze in and maybe open up the outside a little bit."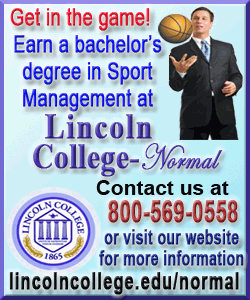 Does the AC work?
No matter how it's done, the Railers are just hoping for a result similar to last year's contest. Lincoln won that game 49-33 at Handlin Field.
This time, the Railers will be the visiting team.
According to McDonald, the relatively long drive and the anticipated smoldering weather could put Lincoln at a disadvantage without the proper mental preparation.
"It could be easy for us to get out of focus on a long ride like that or get stiff," said McDonald. "The bus is probably going to be hot, if it's supposed to be 100 degrees tomorrow. It's a big issue. We're playing after a freshman game, and we've never done that before. So we might have some time where we're sitting around, watching the freshman. We'll be warming up in the baseball outfield.
"It'll be a different scenario, but we've just got to be mature and focused."
[By JUSTIN TIERNEY]