Accidents
No reports.
Lincoln Police Department
Simpson, Bryan L., 37, Lincoln, arrested Aug. 31 on South Sherman at Broadway on charge of arson.
Logan County Sheriff's Department
No reports.
Mount Pulaski
Henry, Mark A., 58, Decatur, arrested on Illinois Route 121 at Harry Street, Mount Pulaski, on charge of driving under the influence.
Atlanta, Elkhart, San Jose, Illinois Department of Natural Resources, Illinois State Police
No reports.
___
The public is reminded that anyone is presumed innocent until charges are proven in a court of law.
[LDN]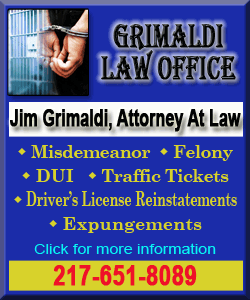 Other recent police reports