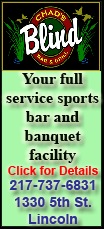 After turning the ball over on their first three possessions, the Railers stumbled into a 14-0 hole by the first-quarter's end and never recovered, ultimately losing to Canton by a 21-12 tally and dropping to 0-2 on the season.

While a downtrodden Railer team sulked in their postgame huddle, the jubilant Little Giants celebrated their first win since 2008.

The loss was primarily the result of three things, according to Lincoln coach Andy McDonald.

Lack of hunger for a victory, a lack of depth and turnovers.

McDonald also cited the lack of depth and an excess of turnovers in the Railers' season-opening loss to Rochester.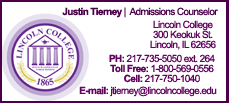 "I think they were a little hungrier and wanted it more than we did, basically," said McDonald. "And, again, we put the ball on the ground way too often. We had too many short series from us putting the ball on the ground.

"And we've got to find a way to put our best athletes on the field, instead of cramping off and being on the sidelines too much. We had some guys who stepped up, played more than expected and played hard.

"And you have to (give) credit to Canton. They played tough, made some great plays."

Both of Canton's early touchdowns came on big plays.

After a Lincoln fumble, Little Giant running back Tyler Crotzer broke a 50-yard touchdown run with 5:43 left in the first quarter. A few minutes later, Canton quarterback Jake Chenowith connected with Eric Smith on a 53-yard strike.

The Railers responded early in the second quarter when James Leisinger found an open Evan Shirley for a 50-yard touchdown.

Lincoln avoided an even bigger deficit with just 32 seconds remaining in the quarter when Zak Schleder picked off a Chenowith pass and returned it 82 yards for a touchdown, halting a lengthy Canton drive. At halftime, Lincoln trailed 14-12.

But the comeback would end there. Canton tacked on another score, pushing the game out of reach for the Railers.

It might have been a different ballgame, if not for the early turnovers, McDonald said.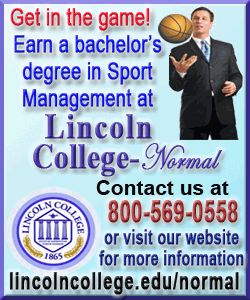 "The first half could have gone the other way if we hadn't put the ball on the ground four times," said McDonald. "Even if we put the ball on the ground and we don't lose it, we basically just gave up a play. We put ourselves in a position where we're in a hole."

Senior running back Andy Krusz was once again a bright spot for the Lincoln offense, boasting 20 carries for 136 yards. Fellow senior running back Garrett Cooper had 51 yards on nine carries. Leisinger finished the game 2 for 16 in the air, throwing for 80 yards with one touchdown and one interception.

Despite their 0-2 start, McDonald maintained that his team mustn't lose confidence if they want to right the ship.

"We've got to keep fighting forward," the coach said. "Giving up or putting your head down is not an option. We're committed to being out here. We expect guys to come back Monday with their heads held high and prepare for next week."
[By JUSTIN TIERNEY]
Railer football reports by Justin Tierney