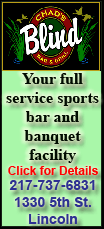 When the Crimsons step off their bus and onto Handlin Field for a 7 p.m. kickoff on Friday, their dizzying spread offense is expected to be there with them.

Fortunately for the Railers, Nick Lonergan will not be there.

The former Jacksonville quarterback had Lincoln's number during his career. In last season's matchup, Lonergan threw for 390 yards and four touchdowns, while running for another score. In the 2009 season, as a junior, Lonergan threw for 440 yards and four touchdowns and ran for two more touchdowns.

This season's Crimsons are quarterbacked by Andy Mills, who has thrown for 631 yards in his first two games while leading his team to a 1-1 record.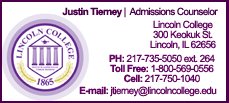 After witnessing Jacksonville's offense at its finest the last two years as an assistant, Lincoln head coach Andy McDonald is expecting to see many similarities, despite the difference at quarterback.
"We're expecting a similar offense. They may want to run the ball a little more, but the quarterback they've got is a good player," said McDonald. "He can throw the ball and he's a good athlete.
"They're the kind of program that can have guys consistently come in there that are good quarterbacks and can do the job. They've got some speed burners and guys who can run well."
To blitz or not to blitz, that is the question
Traditional football thinking is that there are two ways to slow down a high-powered passing game.
The first option is to fall back on defense, clouding the passing lanes with defenders -- in effect, daring the opposition to run the ball.
The second option is to send multiple defenders blitzing at the quarterback, hoping for a sack or a hurrying the quarterback into a poor decision or an incompletion.
It won't be an easy decision for McDonald and his defensive coaches, especially with Mills' ability to run as a quarterback.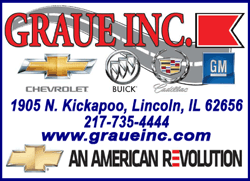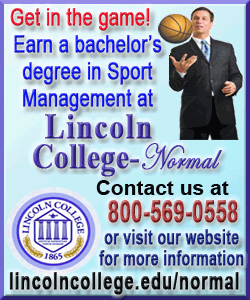 "We've got to be aggressive but respect the running ability of their quarterback and their backs," said McDonald. "They're going to spread us out, but they could run the ball a lot too. More than ever, we're going to have to swarm the ball across the field, because we start out a little more spread out.
"We've got to have good pressure upfront, so when they're passing, we can do some things. We have to put more pressure on the quarterback."
Curing fumble-itis
One way the Railers can help their defense is by keeping them off the field with long, time-chewing drives.
That's been a struggle thus far this season, but not because Lincoln hasn't been successful in the running game.
Rather, lost fumbles have been the culprit.
The focus on holding on to the football reached a new high this week in practice, according to McDonald.
"Fumbling is a matter of concentration as much as anything," said the Railer coach. "I don't think it's been because we've been getting hit so hard; it's been jarring the ball. We've had trouble with our snaps from the center to the quarterback. So those guys have spent extra time after practice this week.
"We've brought out more footballs, so that any type of agility drill we do, we have more backs and receivers with a ball in their hand. And then we've even done drills where we're literally trying to take the ball away from our ball carriers. Just build more focus on that -- that ball in your hand is a precious item. You don't want to lose it."
[By JUSTIN TIERNEY]
Justin Tierney's Railer football reports