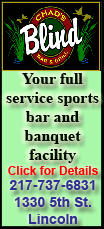 Despite a very respectable effort from their defense, Lincoln dropped a 10-0 decision to Jacksonville at Handlin Field on Friday night. The loss dropped the Railers' record to 0-3 this season.

Turnovers, specifically fumbles, tortured the Lincoln offense once again.

"We told the guys, we are extremely proud of the effort, the toughness we showed for all four quarters," said McDonald. "But again, you take away the fumbles, which hurt us again, and I think it's a totally different game. I think we've got a great chance to be on top of that one."

The weather conditions certainly didn't make holding on to the ball any easier for the Railers. Showers and mists throughout the evening led to slick conditions and arguably played a considerable role in a game that quite literally slipped away from Lincoln.

The Railers fumbled four times in their first five possessions and finished with seven fumbles overall.
"It's extremely frustrating to put the ball on the ground," said McDonald. "We told the guys before the game, there's no excuse. You stay on your feet, we're not slipping, take hold of the ball. Everybody knows it's wet, but it's wet for both teams.

"But we just did not do a good job of holding on to the ball and they did. I think that was the difference in the game. I think we fought and competed very well."

The Crimsons' lone touchdown came in the second quarter, on a 10-yard pass from quarterback Andy Mills to bruising tight end Dalton Keene. The game's only other scoring play was on a Keene field goal in the third quarter.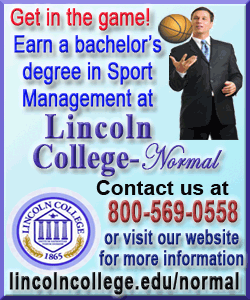 The Railers were led by a quartet of running backs: Andy Krusz (13 attempts, 36 yards) Zac Schleder (seven attempts, 36 yards), Garrett Cooper (six attempts, 23 yards) and Brant Summers (eight attempts, 30 yards). Lincoln quarterback James Leisinger finished the game 2 for 7 for 19 yards.

At the very least, McDonald hoped his team would use the game as a building block going forward, with the season already one-third of the way finished.

"We told the guys, (Jacksonville) is a preseason No. 4 ranking; they went deep in the playoffs last year; they're a very good program," said McDonald. "I hope this makes our guys believe that we can play with anybody if we play hard and fight real hard. Again, take care of the ball a little better, and maybe we come out on top of that one."
[BY JUSTIN TIERNEY]
Justin Tierney's Railer football reports