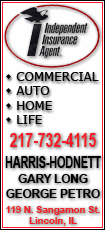 Returning to the festival this year is the fifth annual Civil War Ball as the kickoff event on Friday from 7 to 10 p.m. at the Lincoln Rec Center. This is a great opportunity to learn the dances of the Civil War era, led by talented dance instructors. Simple dance steps, good music and lots of fun highlight this popular annual ball.

Looking for something new? New to the festival will be collegiate forestry competitions. Teams from Missouri, Iowa State and Stevens Point, Wis., will compete in the games. Events include Men's Log Roll, Women's Log Roll, Jack & Jill Log Roll, Pulp Toss, Axe Throw, Two Man Double Buck/Crosscut Saw, Jack & Jill Buck, Two Woman Buck, One Person Buck, Men's Speed Chop, Women's Speed Chop, Chain Throw and Pole Climb.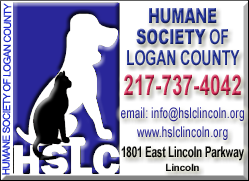 Other interesting events include a weekend-long Civil War encampment where you can experience the lives of Civil War soldiers, in honor of the Civil War Sesquicentennial; the Captain Bogardus Trap Shoot, held Saturday at the Lincoln Sportsman's Club; the Route 66 Car Show, an antique tractor show and the Back Alley Bikes bicycle show, held both days at the fairgrounds; as well as daily attendance drawings.
The festival will have Amish baked goods, as well as several concession stands open on Saturday and Sunday from 10 a.m. to 4 p.m. at the Logan County Fairgrounds.
Don't forget to see and visit the Railsplitter craft booths, historical displays, working craft area, pioneer village, bluegrass jams, kids' games, tomahawk throw, amateur railsplitting and much more on both dates. It's a fantastic family event. The National Railsplitting Contest on Sunday at 3:15 p.m. is the grand finale of the festival.
For more information, check out the Railsplitting Festival website at www.railsplitting.com or call 217-732-8687.
[Text from file received from Abraham Lincoln Tourism Bureau of Logan County]