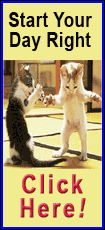 The U.S. Health and Human Services department, the American Heart Association, Walgreens and others Tuesday launched Million Hearts, a coordinated push to ramp up prevention for people at risk of heart problems. The government is contributing nearly $200 million, part of President Barack Obama's preventive care strategy.
The campaign focuses on the so-called "ABCS." That's aspirin for people at high risk, blood pressure control, cholesterol management -- lowering the bad kind -- and cutting sodium consumption by eating less salty food.
The heart association says the goal is "plausible and achievable" through cooperation. Walgreens will offer free blood pressure checks. The FDA will look for ways to get sodium out of foods.