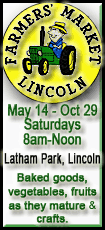 With all 10 council members present, bids opened for three overlay projects spurred a great deal of debate on the best way to resurface streets involving brick.

Several weeks ago, when city engineer Mark Mathon asked permission to seek bids on overlay projects involving Pulaski Street, Kankakee and Sixth, aldermen asked that he prepare the bid packets with three separate options for Pulaski and Sixth.

The first or base bid would be for overlay on top of the existing brick.

On Pulaski this would involve overlay from Hamilton to Sheridan Street, only two blocks, and only one of the two is still exposed brick. The block in front of the Lincoln IGA is already overlay on top of brick.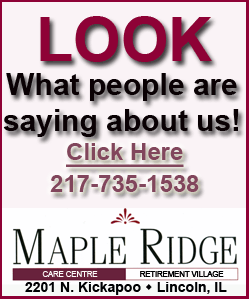 On Sixth Street the bids would be for the distance between College Avenue and Mill Street, all of which is currently brick.
The second option was called alternate 1. The bid request included the cost of removing the brick and subgrade, replacing it with the proper aggregate or gravel materials, then applying the asphalt overlay.
The last option, called alternate 2, would involve removing the brick, upgrading the subgrade and then returning the brick as the primary road surface.
When Mathon opened the bids on Tuesday night; United Contractors Midwest placed a bid of $112,068.36 for the base, $178,428.98 for alternate 1 and $347,468.64 for alternate 2 for Pulaski Street
Also bidding was P.H. Boughton of Springfield. For the base option, the firm bid $165,355.41; for alternate 1, $234,719.98; and they placed no bid for alternate 2.
For the Sixth Street project, United bid $74,250.70 for the base, $178,977.85 for alternate 1 and $305,911.76 for alternate 2
P.H. Boughton once again did not bid on alternate 2 but placed a bid of $83,788.95 for the base and $216,556.36 for alternate 1.
The Kankakee project involves approximately 1.5 blocks of overlay between Peoria and Keokuk streets. None of this project involves working with brick surfaces.
For the Kankakee project, United bid $139,619.13 and P.H. Boughton bid $177,756.50.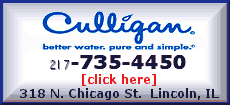 After the bids were opened, Mayor Keith Snyder asked how they compared with the amount in the city budget for the projects. Mathon said that the city's budget had included $140,000 for Pulaski, $130,000 for Kankakee and $80,000 for Sixth Street.
Both bidders came in over budget on the Kankakee Street project, but the base bids offered by United Contractors came in under budget for the other two.
Mathon said he would review the bids to be certain they adhered to the city specifications before he made any recommendations.
However, the discussion regarding the projects was not over. Alderwoman Joni Tibbs spoke up first, saying it seems to her that there have been issues in the past with putting overlay on top of brick. She noted instances where the overlay had "come up" off the brick surface.
Mathon said that yes, there had been a few issues, but in those specific cases the overlay coat had been applied too thin. He was asked how thick the overlay would be on these streets, and he said 3.5 inches, which should be sufficient for a good finish.
Snyder asked him how many inches thick the South State Street overlay had been, and Mathon said 3.5 inches. Snyder noted that he is already seeing cracks in that surface, and Mathon said it was due to the concrete underneath cracking and that it was not uncommon to have that happen.
Tibbs also mentioned that the general life expectancy of the asphalt over brick is not long, especially when compared with a brick street. She mentioned a 10-year life, and Alderman Tom O'Donohue asked Mathon to speak to that topic from an engineering viewpoint.
Mathon said he felt that 10 years was a low number and that several streets in town have exceeded 12 years.
As discussions continued, Snyder said he did have concerns about putting overlay on top of brick. Generally there is a sand base beneath brick that can shift along with the brick. Snyder compared the overlay on top of brick to "laying tile over carpet."
Also included in the discussion were the serious differences in cost. Chuck Conzo, city treasurer, said that when considering this, it is also good to consider the cost of a road that will last only 12 years compared with the cost of a road that could last 100 years.
While the brick is considerably higher at installation, the cost per year of life expectancy is much lower.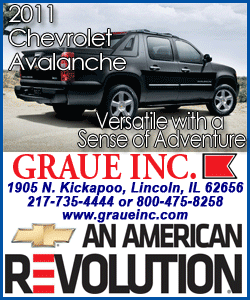 However, looking at the immediate budget, Alderwoman Melody Anderson said she didn't feel like the alternate 2 of going back to brick was even worth considering.
Alderman David Wilmert asked whether the streets had to be repaired this year. His suggestion was to perhaps forgo repairs this year and hold on to the money; add more funds in next year's budget, put it all together and do the more expensive projects.
However, Anderson spoke out, saying: "We have so many other streets that need to be addressed. I don't think realistically we should even think about spending twice the money to do two blocks on Pulaski when we could do two or three other streets or more. As far as I'm concerned, alternate 2 (brick) is not even in consideration."
Tibbs commented on the brick on Pulaski, noting that it was in her ward and she knew there were some who would like to see the brick stay. However, she said she wasn't bothered by losing the brick if it was something the city just couldn't do. But, what she does want to see happen is that the streets be finished properly. Her opinion is that if the brick needs to come up to make the best finished surface, then that is what should happen.
In addition to this, it was brought up by Alderman David Armbrust that the discussions about Pulaski Street pertain only to the first two blocks, while the brick surface is in really bad condition all the way to LaDue Street.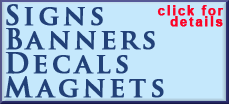 It was also asked if the bricks were torn up, would they be salvaged? Mathon said yes, they would, as it was included in the special provision of the bid packet. He said the contractor is to collect the bricks, place them on pallets and turn them over to the city.
Another topic that came up was the repair work after utility cuts. Snyder mentioned that there are brick streets in the historic areas of the city where utilities such as electric, sewer and water have cut into the brick, then replaced it with concrete. He wondered if the city should consider changing its ordinances to require that specific streets have the brick put back in place.
In the end, there seemed to be no real consensus among the aldermen on how they will proceed. The items will be placed on next Monday night's agenda, with voting on each option expected.
Oglesby Street bridge
From the overlay projects, the council moved on to the topic of the Oglesby Street bridge. The bridge was condemned early this spring and has been closed to traffic since then.
Mathon said he has been talking with engineers in Springfield who have given him a quote of $85,000 for the design of a new bridge. He said he had also talked to them about an estimate for building a new bridge, and they estimated $250,000 to $300,000.00 for the building of the bridge.
Anderson asked if that figure was in addition to the engineering fees, and Mathon confirmed that it was.
It was noted that between Union and Palmer there are four bridges with the same basic design as on Oglesby Street.
It was noted that Union and Palmer are high-traffic streets, and concerns were expressed since the bridges are the same style and age as Oglesby.
In looking at the budget for the city, the aldermen discussed not repairing Oglesby, but rather hanging on to the money in case the Palmer or Union bridges need repair.
Anderson lives on Oglesby and noted that not having the bridge has not been detrimental. If anything, she's noticed slower traffic and less traffic.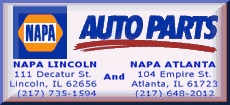 She also noted that Palmer is a very important street as there are more streets running off of it, and it is a heavily used street. She said the Oglesby bridge deteriorated in the space of a year. It had been graded as a "4" one year ago and then this spring was graded as a "1" and subsequently closed.
"In a perfect world, it would be great to fix it," Anderson said, "but I think we'd be better off to spend that ($385,000) on the other bridges that are more critical."
Mathon said that all the bridges over Brainard's Branch are due for inspection this winter.
[By NILA SMITH]