Illinois is emer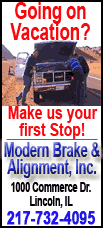 ging as one of China's major trade partners, "the dominant player for the (import) of soybeans, which is one of (the) top two agricultural products in Illinois," said Mike Doherty, a senior economist and policy analyst for the Illinois Farm Bureau, the state's largest agricultural advocate and information group.

The U.S. Department of Agriculture ranks Illinois second in soybean production in the nation, harvesting more than 460 million bushels in 2010. Only Iowa produces more beans, with last year's crop topped at 490 million bushels.

The USDA said China is the top customer of soybeans from the United States, importing about 825 million bushels, or one-quarter of the total soybean crop, in 2010. The USDA estimated that 13 percent of all U.S. soybean exports originate in Illinois.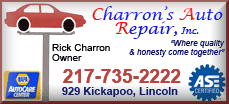 But soybeans aren't the only exports.

Illinois is home to Deere & Co., the Moline-based manufacturing giant of John Deere farm equipment; Caterpillar Inc., the Peoria-based heavy equipment manufacturer; and other agribusiness giants, all of which are sending their products overseas, said Doherty.

"We do have a high proportion of the nationally recognized agribusiness companies in Illinois," he said.

Caterpillar and Deere are heavily involved in China. Caterpillar opened a new logistics center there in 2010. Deere this year opened a new manufacturing facility where farm equipment is made to be sold in China.
Quinn's trade mission is not just focusing on agriculture. The governor announced a second deal on Monday to partner with a Chinese wind turbine maker, Xinjian Goldwind Science and Technology Co., to help build a wind farm in Lee County in northern Illinois.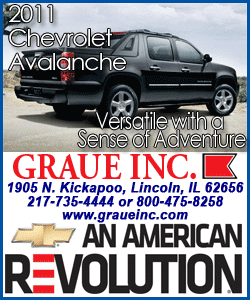 The delegation to China, which includes lawmakers and campaign donors to the governor, is costing taxpayers about $133,000. Quinn brushed off criticism of the cost last week, saying the price of the trip is worth the potential return on investment.

"You can squeeze a nickel and lose a half dollar," Quinn said.

Quinn adds he wants to be the "promoter in chief" for the state.

Illinois needs a relationship with China, said Doherty.

"Illinois is more tied to the international market than most other states," said Doherty. "And certainly more than the other Midwestern states."
[Illinois Statehouse News; By BENJAMIN YOUNT]