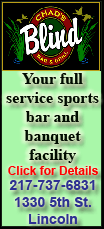 This week's contest is the same, with one great exception for the Railers:

They've got the win. And their opponents, the Southeast Spartans, are winless and hungry.

The hope is that the Railers are just as hungry for their second victory as they were for their first.

Lincoln coach Andy McDonald said he hasn't sensed any overconfidence from his team after their big win over the Lions.
"Not any big, noticeable change really, I don't think," said McDonald when asked if he'd felt a change from his players in practice this week. "I think the change came after the Jacksonville game (a 10-0 loss). It was a boost to our confidence level, after a disappointing loss to Canton. Playing well against Jacksonville, and having the respect for them for being the kind of program that they are, I think helped.

"This past week has been good. The kids have been positive and working hard. They got a taste of what it feels like to have a 'W' on a Friday night and how much better that feels. I think we're pretty hungry for another one this week."

Senor sound familiar, Railer fans?
At the helm of the Spartan offense will be a familiar foe to Railer basketball and baseball fans: junior Herman Senor.

Senor stars for both the Spartan basketball and baseball team. This is his first season as a quarterback.

McDonald sees a fiery, intense competitor when he watches Senor on film.

"I think he's new to the quarterback position, but from what we can see on tape, he's a pretty good leader, and he's a pretty hard-nosed, competitive kid," said McDonald. "He plays baseball too. He's a three-sport athlete, so he's a kid that likes to compete, is used to it, and I assume on game days, he'll rise to the challenge.

"He's athletic and quick. He'll be a threat when his hands are on the ball."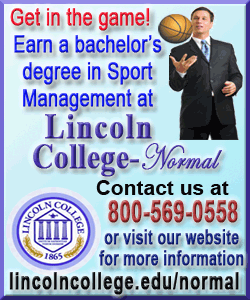 Can't forget Clemons' performance
The lone blemish in last week's victory was a Railer run defense that surrendered 328 yards to Everett Clemons.

Lincoln players and coaches have still been shaking their heads about the show by the Lion running back, which included a 95-yard touchdown scamper.

What does McDonald think his team -- specifically his run defense -- learned last week?

"We can play pretty well defensively," said McDonald, "but, if we don't actually wrap up the guy with the ball, we can get hurt on big plays."
[By JUSTIN TIERNEY]
Justin Tierney's Railer football reports